I'm a neutral runner who likes my shoes to have a healthy balance of lightweight cushioning, responsiveness and a fast feel. I've previously ran in the ASICS-GEL Nimbus 17, New Balance Fresh Foam 1080v7, and the Brooks Launch 4, favoring the latter for its lightweight, comforting fit, and noticeable energy return. This year, however, I see myself falling for the Diadora Mythos Blushield 2.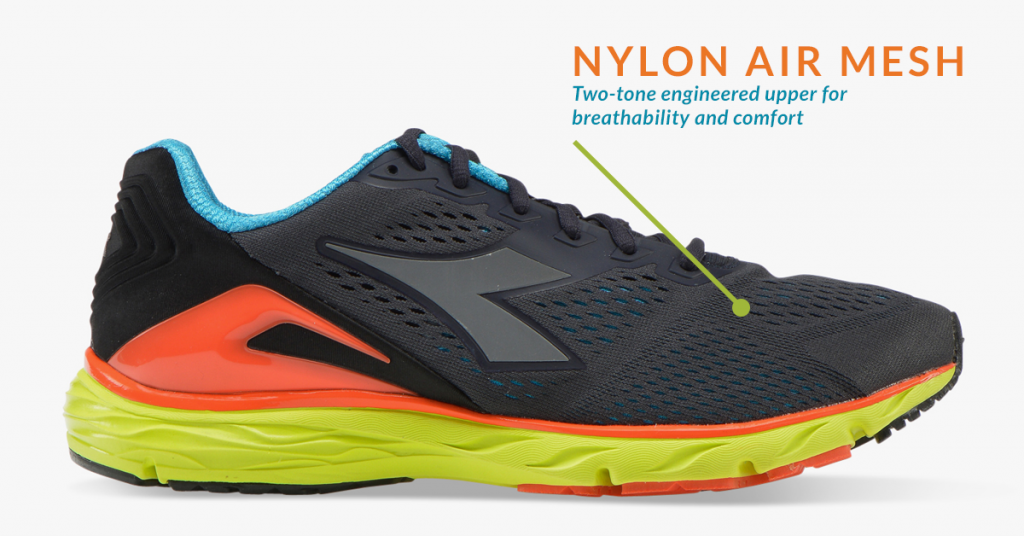 When I first set foot in the Mythos Blushield 2, I was pleased by the comfort provided by the two-toned engineered air mesh upper, padded tongue and heel collar, and the molded Elaston EVA midsole. The shoes also come with removable and washable Ortholite® insoles that are lightweight and offer extra long-term cushioning, breathability, and moisture management.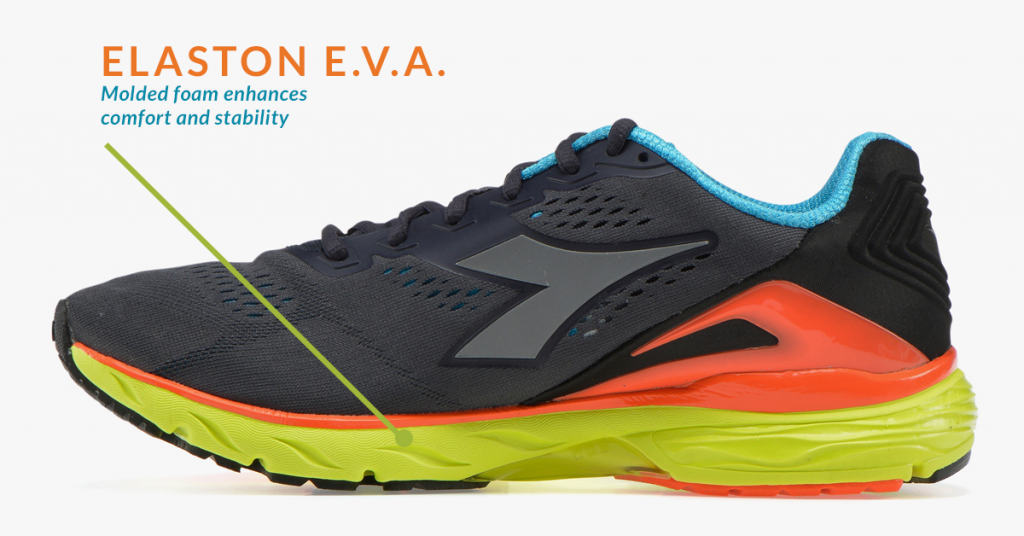 Beyond the outstanding step-in comfort, what really makes this shoe so special is the innovative Blushield technology that is concealed within the entire length of the midsole. This system is made up of special active cones and an ergonomic Morpho base that ensure total adhesion to the foot, enhancing athletic performance by balancing comfort, stability and energy return.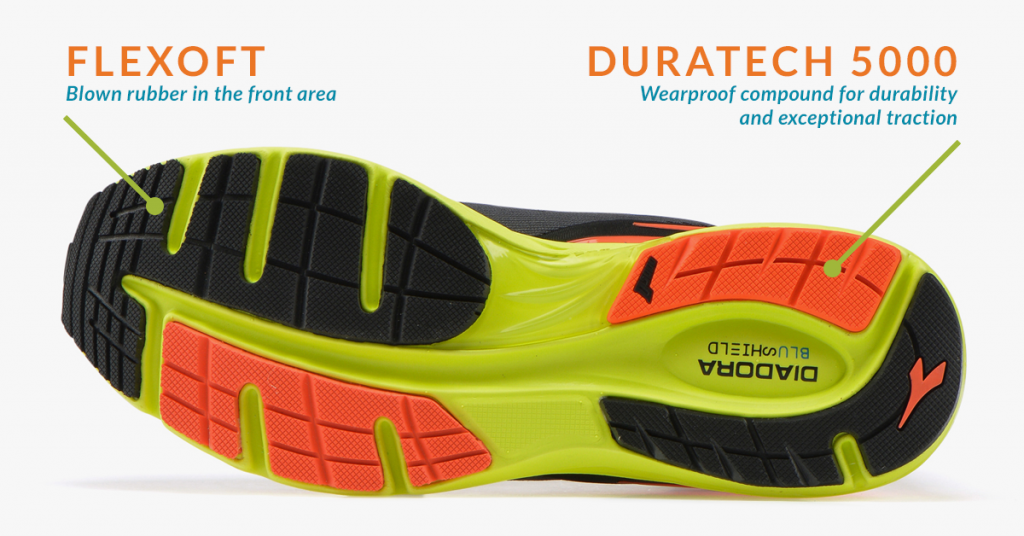 Because I wanted to be able to feel my toes for this, I anxiously waited for a morning that was both warm and dry enough to take these plush puppies for a spin. My route is a hilly 2.5-mile paved trail that wraps around a 54-acre lake. This is also my first outdoor run of the season, so I'm counting on these Italian duds to give me that extra boost I'm going to need to tackle these hills. They did not disappoint.
Once I started off on my run, I immediately noticed the active benefits of Blushield. At 11.6 ounces (men's size 9), the Mythos Blushield 2 is heavier than most shoes I like to run in, but they hardly feel that heavy when I'm on the move. I can feel the Blushield guiding me naturally through each stride and delivering an observable amount of energy return. I could hardly ask a running shoe for a smoother, more balanced ride.    
One more thing about the Diadora Mythos Blushield 2, you'll have a difficult time finding it at any other running specialty store in the United States other than Holabird Sports. This shoe is currently available in 2 colorways for men and 1 colorway for women with more colors due in April. There is also a reflective version called the Mythos Blushield Hip 3 for both men and women for low-light conditions. 
If you're a neutral runner like me, and you're always searching for an everyday trainer that offers that perfect balance of cushioned comfort and responsive energy return, the Diadora Mythos Blushield won't let you down. I don't know how they did it, but I now know what Diadora means when they say that Blushield is "more than a technology, it is an answer."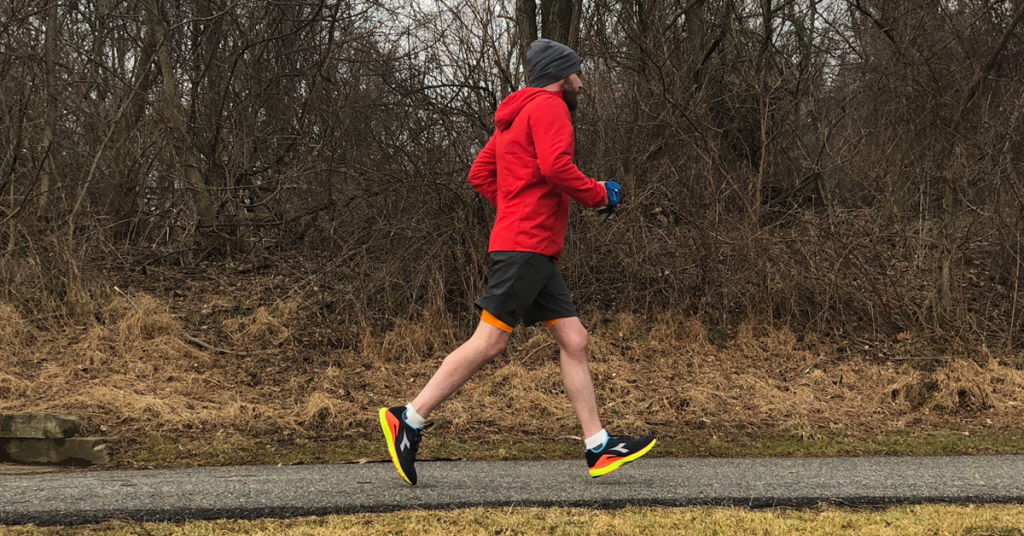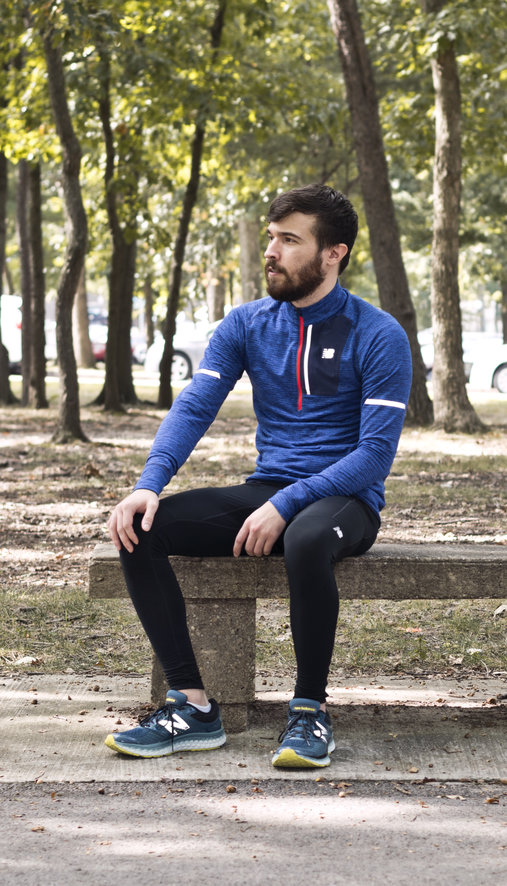 About the Author
Curtis Cox is a graphic designer, artist, and Holabird Sports team member since 2012. As a high school track and field athlete, he competed in several events but performed best as the anchor in the 4x800 meter relay. Post-glory days, running is both a means to staying fit and keeping up with the changes in a constantly evolving marketplace. 
He is a proud man-child and collector of vinyl records, comic books, and action figures.
FAV PRODUCTS: adidas Ultra Boost and IntelliRoll Flex.
"Managing an active and healthy lifestyle is important to me because, while they're not everything, being in shape and eating healthy foods have a significant positive effect on my personal happiness."