I recently had the opportunity to run in Diadora's Mythos Blushield Elite, and I have to say I was reluctant at first and then pleasantly surprised. In the past, when I thought of Diadora, I thought of soccer and tennis or fashionable lifestyle shoes, not performance running. My mindset has completely changed after logging some miles in the Mythos Blushield Elite--an exceptional performance running shoe.
A little about me to start; I heel strike when I run making sure not to over-stride and moderately overpronate, so I need some support on my runs--especially at the end when fatigue sets in. I was very happy to find that the Mythos Blushield Elite comfortably supported my feet and body mile after mile on every run.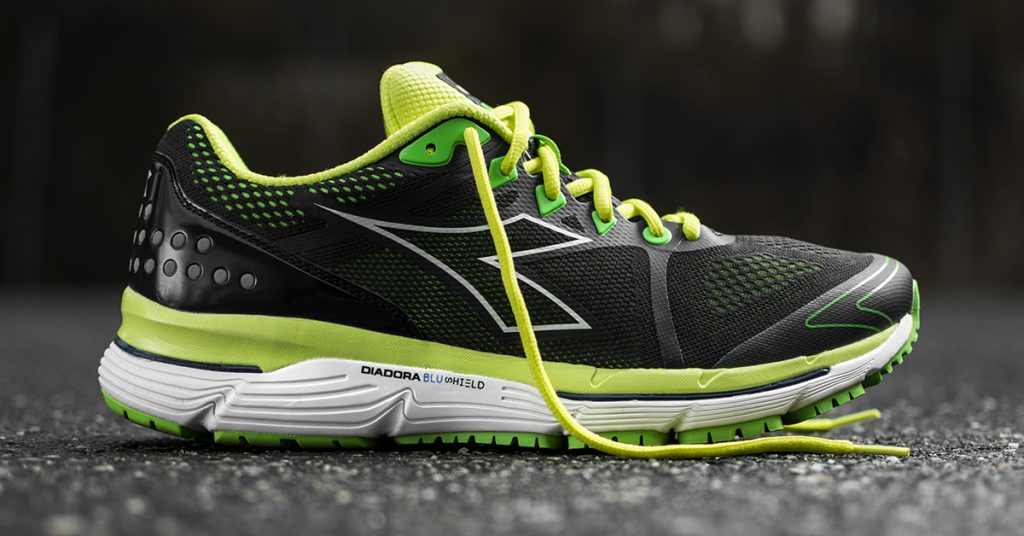 But what's more, is that I was surprised to learn that this supportive shoe does not have the traditional dual density post on the medial side providing the stability. Diadora has designed the midsole with their Blushield technology to provide dynamic stability--there when you need it and not intrusive if you don't. This is perfect for me because I tend to need more support as I get fatigued at the end of my run, but not so much at the beginning of my run.
These shoes feel great from start to finish. This type of dynamic stability is also a great option for people who have slightly different feet from one another and believe it or not, that is very common. For example, if your right foot needs more stability than your left, you can comfortably wear these shoes and they will provide the appropriate amount of support for each individual foot. Pretty amazing.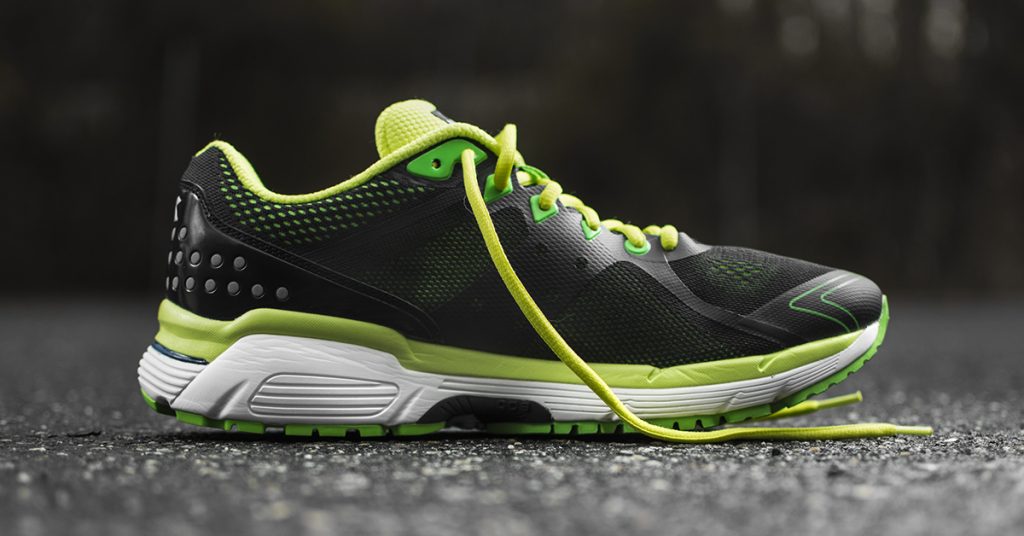 At first step-in, my feet were greeted with a very plush underfoot feel with a smooth and breathable fit under the virtually seamless upper. I literally said "Wow!" as I took a few steps and bounced around a bit. I was eager to get out and run in them to see how they really performed out on the road.
After my first run and every run since these shoes have not disappointed me. They provide excellent stability throughout the gait cycle without being intrusive and the cushioning has been outstanding. There is ample cushioning in the heel to absorb impact forces and then as you roll toward your forefoot, the cushioning continues and then returns some energy--propelling you forward. For how comfortable and cushioned these shoes are, they are still quite responsive providing a good feel for the road.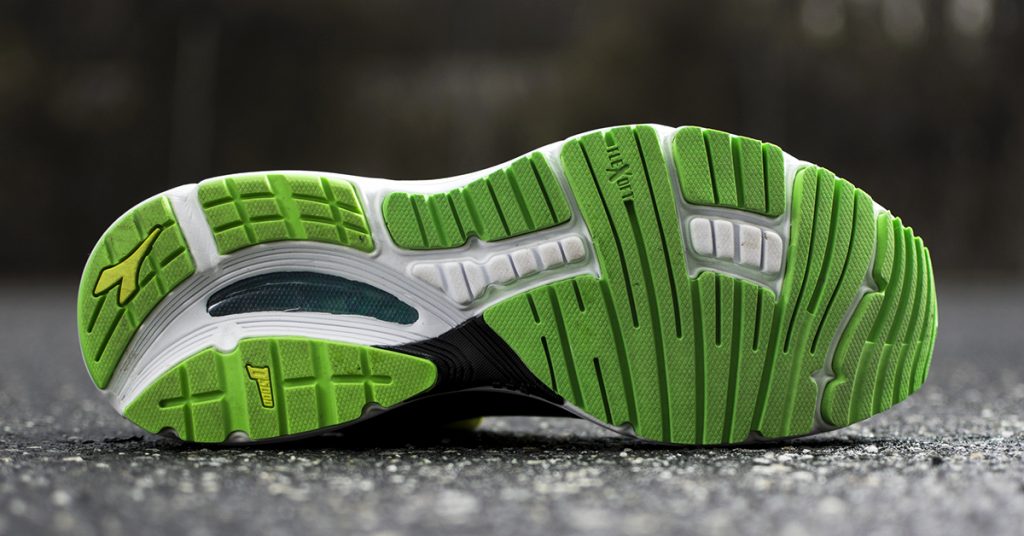 If you look at just numbers in the stability shoe category, the Mythos Blushield Elite might seem like it is a bit of a heavyweight amongst the welterweights coming in at 13.3 ounces, but I really didn't notice or mind the extra couple of ounces. At 13.3 ounces, this shoe still feels light to me and the amount of cushioning and support you get with every single stride is well worth an extra couple of ounces in my opinion.
The premium upper on this shoe also did not disappoint. The double layer mesh with seamless overlays provides great breathability and support with durability where you need it. For even more comfort, the tongue and heel collar have ample padding without feeling bulky. Overall the upper does its job and does it very well. It is lightweight, breathable and offers seamless support, so you won't even think about it on your run.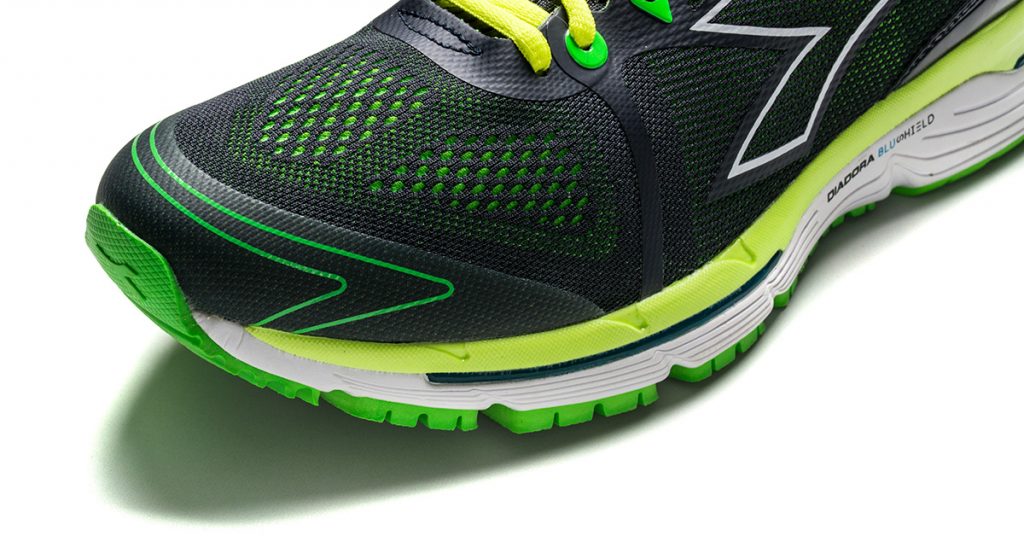 Rounding out, this premium shoe is your connection to the ground; the outsole. You get soft and flexible FleXoft blown rubber in the forefoot for increased cushioning with flexibility, grip, and energy return and then durable D5000 rubber in the heel provides increased durability right where you need it most.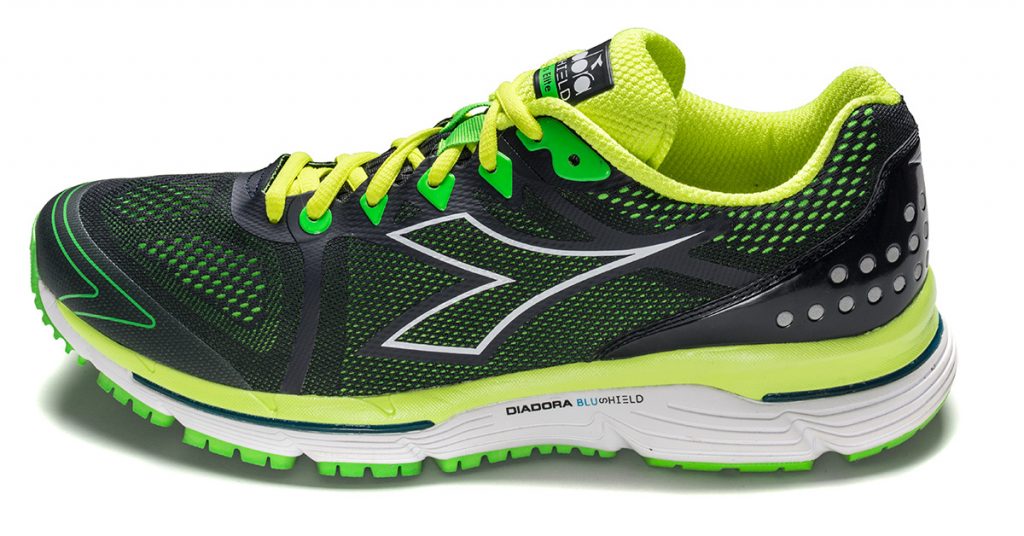 I am glad I overcame my initial reluctance and tried out the Diadora Mythos Blushield Elite. It has become a regular in my running shoe rotation as a trusted running partner. If you are looking for a stable shoe with cushioning that can carry you through your next 5K, marathon or more, the Mythos Blushield Elite is worth a look--it might just become your new favorite running partner, too.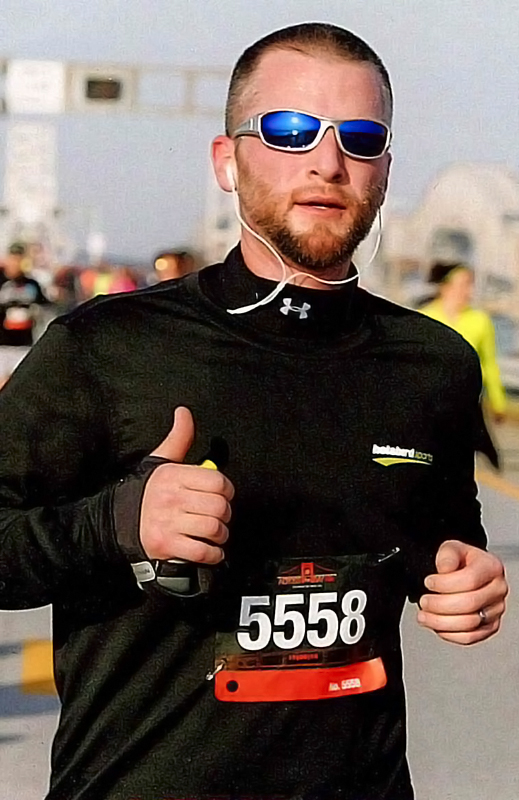 About the Author
Dustin is an avid runner and just happens to be our Run Group coordinator here at Holabird Sports. His favorite race is the Chesapeake Bay Bridge 10K and he has finished it each year since its inception. Maintaining consistency with running and fitness has become a welcome challenge for him and his wife after becoming parents last November. Working out in the basement instead of the gym and running alone at 5 a.m. or pushing the jogging stroller have become the new norm.
"Maintaining fitness is harder than ever for me, but nothing compares to being a parent. The motivation and joy I get from getting to be a role model for my daughter drives me more than I could have ever imagined. Don't make excuses, adapt and keep making progress."