Meet New Balance's most advanced foam yet: It's made softer so you can work harder.
Are you ready for more? Whether you want more miles, more races, more training, more speed, or more comfort: Fresh Foam More running shoes deliver.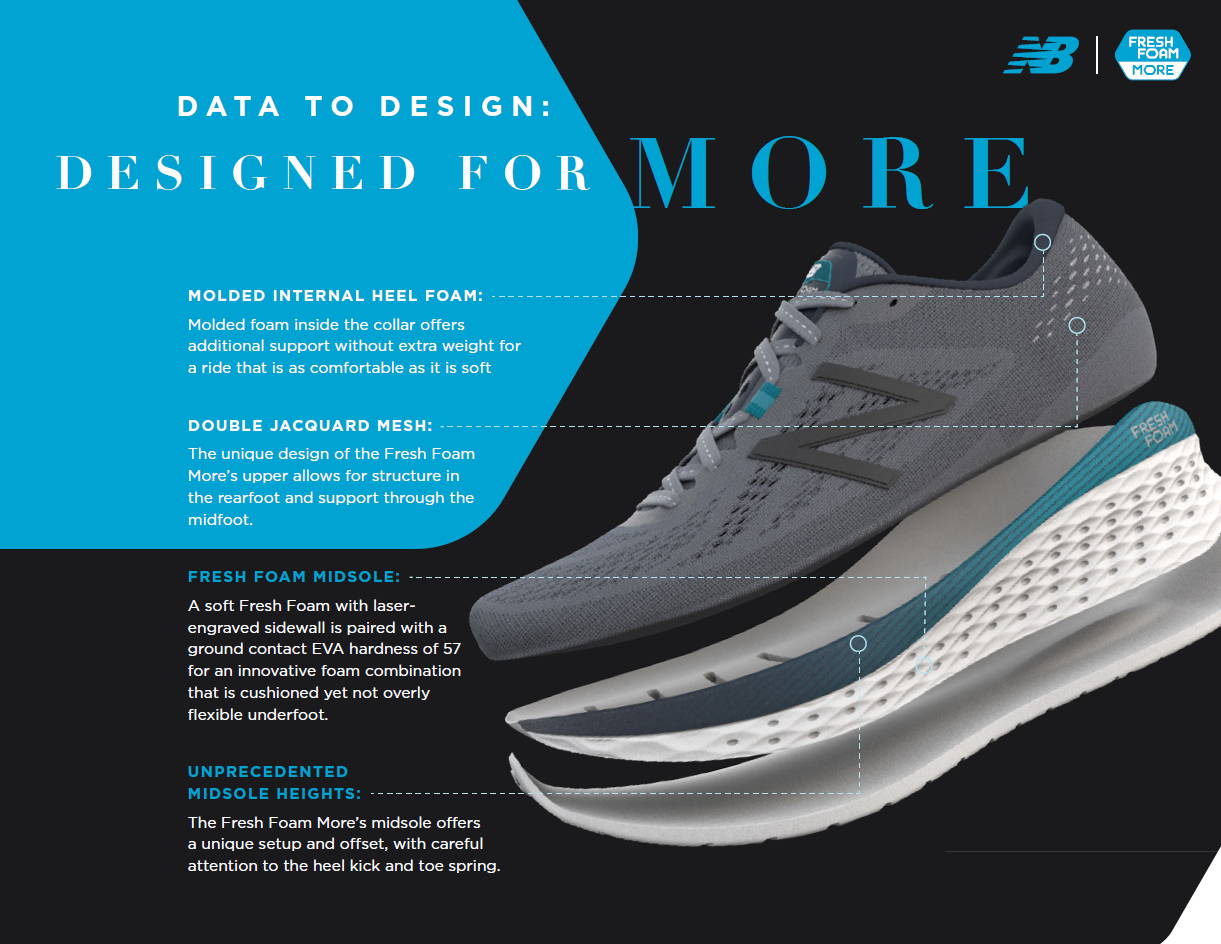 This shoe boasts the highest stack of Fresh Foam in a New Balance shoe to date, meaning you get a light, comfortable run every time. Fresh Foam More running shoes feature a lower offset (4mm) than many other New Balance models in addition to a unique double jacquard mesh upper for comfort and support. Plus, you'll get more miles out of this shoe thanks to its full ground contact foam outsole that resists abrasion.