For someone that has rather flat feet, I have to say – the
Mizuno Wave Rider 17
was a pleasant surprise from the moment that I tried them on until the end of my 3-mile outdoor run. I typically run in more stability-centered shoes; my feet tend to pronate due to my lack of arch, and most "neutral" labeled shoes typically don't give me the support that I need to run comfortably.
When I was first asked to test out the Wave Rider 17, I was skeptical at best.  I've honestly never run in a pair of Mizuno's (most of my running life I've been devoted to the ASICS Kayano series), but at the time it just so happens I was in the market for a new pair shoes. Why not give the new Rider 17's a test run?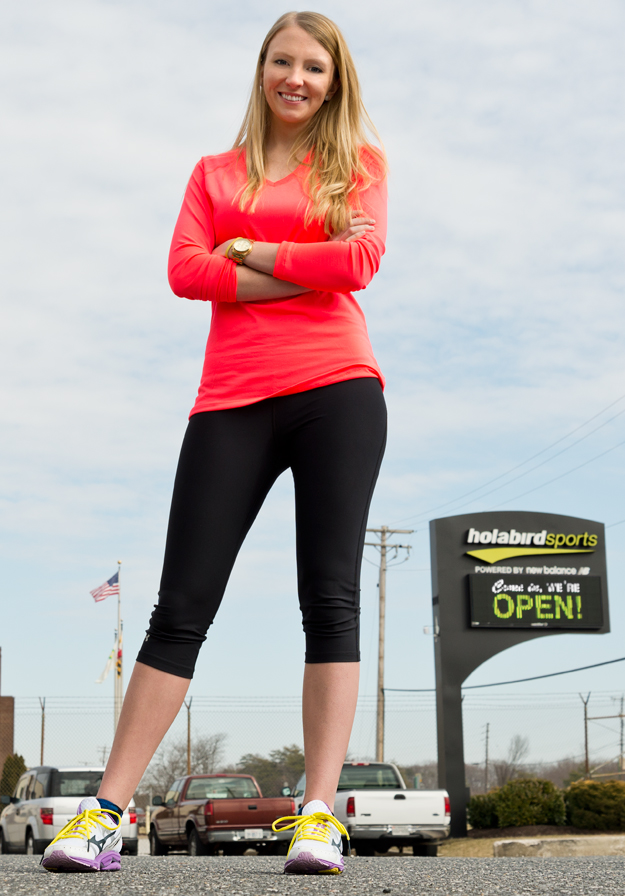 After lacing up my shoes and a brief warm-up walk around the block, I set off on my run. The first thing that ran through my mind was how incredibly
light
my feet felt.  The lightweight mesh really does give you that minimalistic feel, I'm sure helped along by the seamless design of the upper. The midsole, while providing cushioned comfort without sacrificing underfoot feel, also cradled my foot more than I expected, giving me a touch of support that helped my feet follow through with each foot-to-pavement contact. At the end of my run, my feet actually felt refreshed instead of fatigued. I always stretch out the soles of my feet after every run, but this time I didn't feel like I absolutely had to do it.
The only minor complaint that I have is that the lightweight mesh is chilly when you're running outdoors, especially when you're running outside on a 40 degree morning! That being said, now that it's warmed up a bit these will be the perfect shoes for running in the sticky hot weather that is a Baltimore summer.
Overall, I was impressed with the
Mizuno Wave Rider 17's
. Will they be my go-to trainer in the future? Probably not, but I'll definitely be adding them into my arsenal for when I'm going on a brief outdoor run this summer.