There are lots of exciting things in store this fall for Soleus watches. Not only is your favorite running brand expanding to cycling and fitness but they are also introducing many new and exciting innovations and products.
Soleus is unveiling four---yes, four---new
GPS models
as well as two new
fitness units
. Each of these models range in features and cost but stay in line with Soleus's core philosophy of making simple, easy to use watches with intuitive features.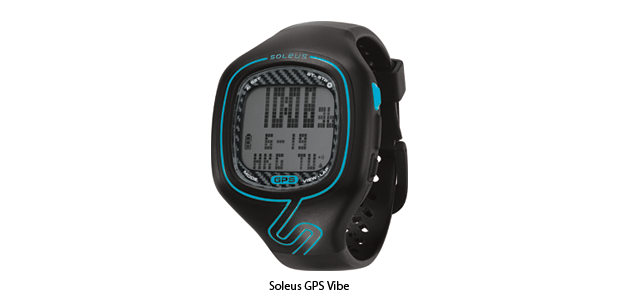 Let's start with the 
GPS Vibe
. If you are familiar with Soleus GPS this watch is similar to the
classic Fit
except it is a brand new design and features vibration alerts. When this feature is turned on your watch will vibrate for any notification rather it be auto-lap detection, timers, alarms, or any other feature you may use on your run.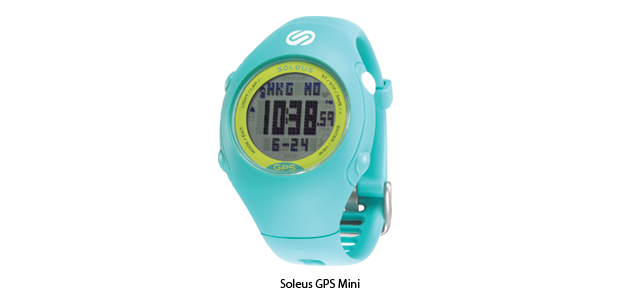 Next up is the
Soleus GPS Mini
, the smallest GPS unit currently on the market. This unit has all the features of
Fit
in that it will track your speed, distance, pace and calories. But besides it's small size, our favorite feature is the integrated USB--good-bye cord!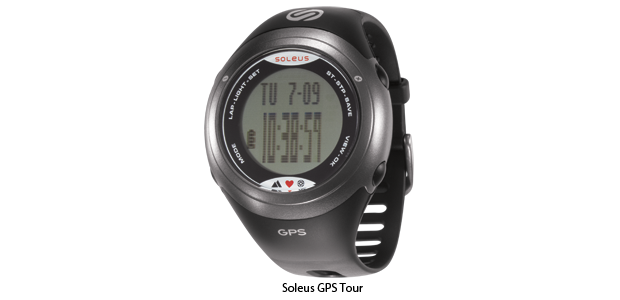 For all of the adventure seekers we have the
Soleus GPS Tour
. This unit has it all—Altimeter, compass, pathfinder display, and heart rate monitor. It's sleek design and ease of use will quickly make it your go to watch for all the times you want to get off the beaten path.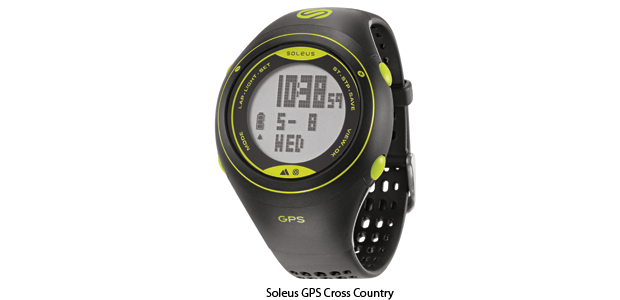 And rounding off the GPS units we have the
Soleus GPS Cross Country
. If you were reading the
Tour
description and thinking that sounds great but you didn't need heart rate then this is the watch for you! It's key features are altimeter and compass.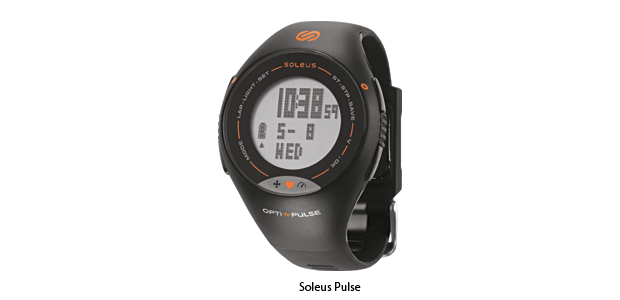 Moving into the fitness category we have two new exciting products. The first is the
Soleus Pulse
, a wrist-based HRM. This unit has an optical sensor that reads your heart rate from your wrist. That's right, you can lose the chest strap! It also has a 3D accelerometer that keeps track of your every movement so that you have the most accurate reading of your pace, distance, steps, and calories burned.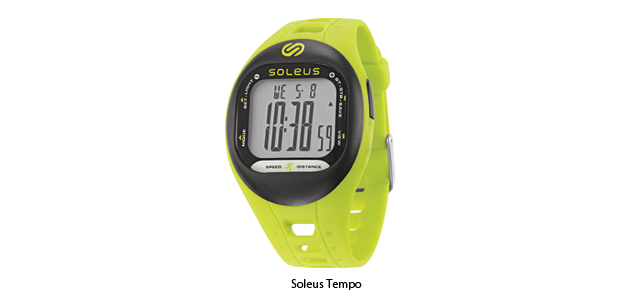 Last but certainly not least we have the
Soleus Tempo
. This affordable unit also features a 3D accelerometer so it tracks all your steps and calories burned daily. Once you start wearing
Tempo
, you won't be able to take it off.
Check out all of these fantastic
Soleus GPS watches
!