Outdoor enthusiasts who are seeking best-in-class durability and support for walking, running, and/or hiking should look no further than the Salomon XA Pro 3D.
The XA Pro 3D is equipped with all the necessary tools to give you a stable ride and to protect you from the elements. In the latest update, Salomon has only tweaked a few, minor things to improve the fit and durability. They have added more surface area to the outsole and the lugs, not only making it more stable but also to offer the runner more grip on technical terrain.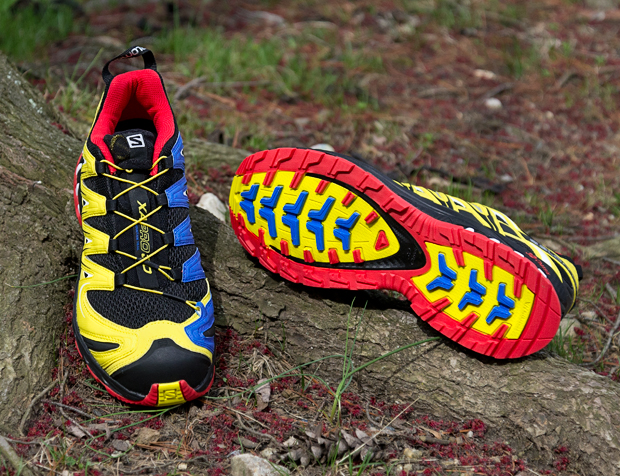 "We have improved the 3D Chassis, the very backbone of the shoe," said Salomon Representative Jamie Heaney. "We have wrapped the chassis around both the medial and lateral side of the midsole to increase support and structure, and more importantly, to make the shoe last longer."
Salomon has added the EndoFit sock liner to the XA Pro 3D to give it a more comfortable feel, making it more appealing for running. Likewise, the Quicklace system makes it extremely easy to adjust the shoe's fit without having to tie or re-lace.
Mud Guard technology surrounds the shoe to keep mud guard and other unwanted materials from entering the shoe and spoiling your run.
In the video below, Salomon Jamie Heaney explains why the XA Pro 3D is a great fit for the outdoor enthusiast looking to walk, run, or hike on all types of trails. Note that this model comes in a men's sizes and styles only.
[youtube id="k-YlPdoFzrY" width="620" height="360"]