The
Saucony Peregrine
8 releases this June at $120 a trail pop to take you off the road and onto a variety of terrains!
Its previous versions have won both Runner's World Editor's Choice (Peregrine 6) and Best Buy (Peregrine 7) over the last two years. We're expecting big things for the Peregrine 8 this spring in Runner's World Spring Trail Shoe Guide.
The Peregrine 7 received rave reviews, one highlighted in a Runner's World's Best Buy article!
"I love this shoe! It's one of my favorites of all time. You can run through any type of terrain and elements. With this version, the cushioning was a huge difference. The shoe no longer feels stiff, but molds to your feet. The rock plate in the shoe is a godsend and doesn't make the shoe feel stiff."
— Leiah DeVito
Saranac, Michigan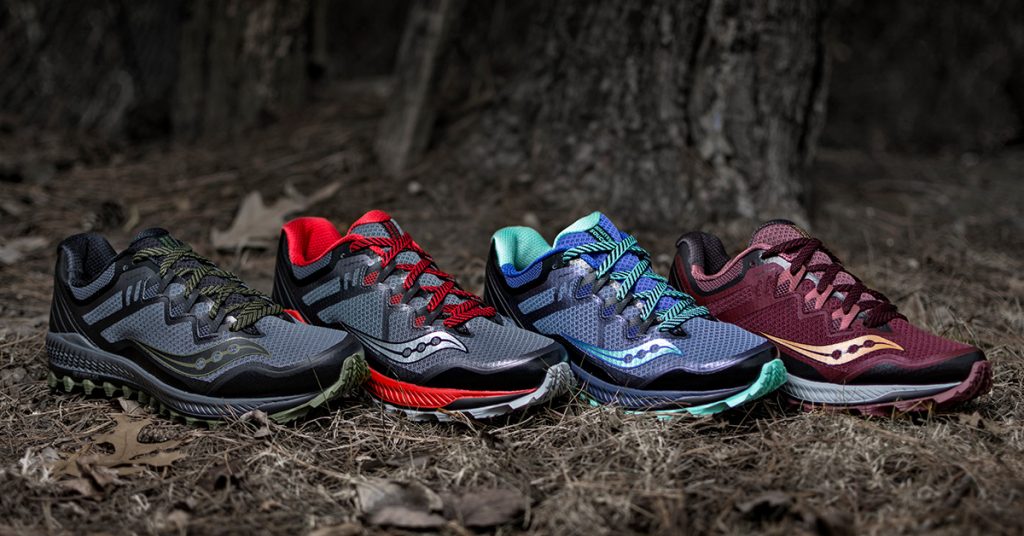 The Peregrine 8 is (yep!) even better than the 6 and 7.
The Rock plate from the previous has been removed. When Saucony was testing the product, they had runners try it with and without the rock plate. More noted they like the feeling of the shoe without the plate, which help lead the decision to remove it. Saucony is still using PWRTRAC (Power-track) rubber for the outsole and utilizing a multi-direction lug pattern with 6mm thick lugs (same as before). The design is like a mountain bike tire, too!
For the cushioning/midsole, the Peregrine 8 has PWRFOAM (like Ride, Guide, and others) and Topsole EVERUN.
For the upper, Saucony went back to more P6 with some more mesh and a wider fit throughout the toe-box. They added PRO-LOCK Midfit support in 3 internal "figures" (or strips) that gives the runner great mid-foot support and gives a cool design feature that looks like a mountain on the side of the shoe. Weight didn't change and still at 4mm drop. The new Peregrine 8 is still $120 as well.
Check out the
Peregrine 8
!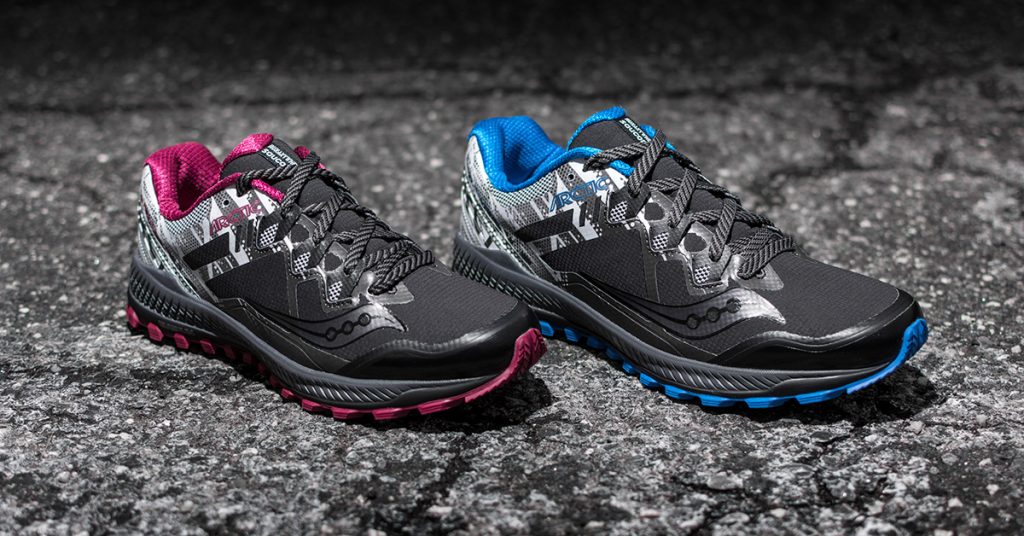 The Peregrine's 8 ICE+ keeps you safe and ready to tackle the icy, snowy terrain of the colder months. Releasing in September of 2018, they'll be available before the big snow or ice hits!
Designed with the help of Vibram, the Peregrine 8 ICE+ uses the most advanced cold weather gripping system ever created by Vibram.
The Vibram ARTIC GRIP outsole is a state-of-the-art technology created entirely of rubber material without the addition of metal components or inserts.
With its unparalleled tech on slippery, wet ice surfaces, outstanding durability, and surface friendly (doesn't scratch soft floors), the ARTIC GRIP provides the best performance possible.