The Saucony Ride will now be in its tenth iteration, this time with the ISO upper.
And what does the ISO mean?
Saucony's ISO Series introduces two of their latest innovations: the ISOFIT upper and the PWRGRID+ platform.
ISOFIT technology drastically eliminates changes in the upper resulting from the shape of the runner's foot and shoe during the gait cycle. That means the shoe then reduces pressure points that cause irritation and acts separately from the supportive elements. 
The shoe adapts to a runner's foot shape to reduce peak pressures underfoot when a runner is generating maximum propulsion.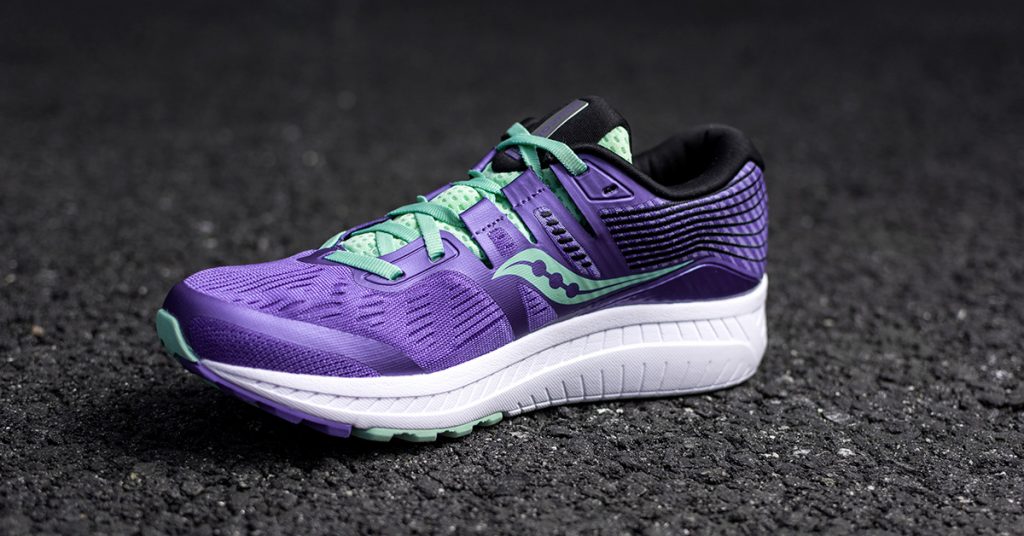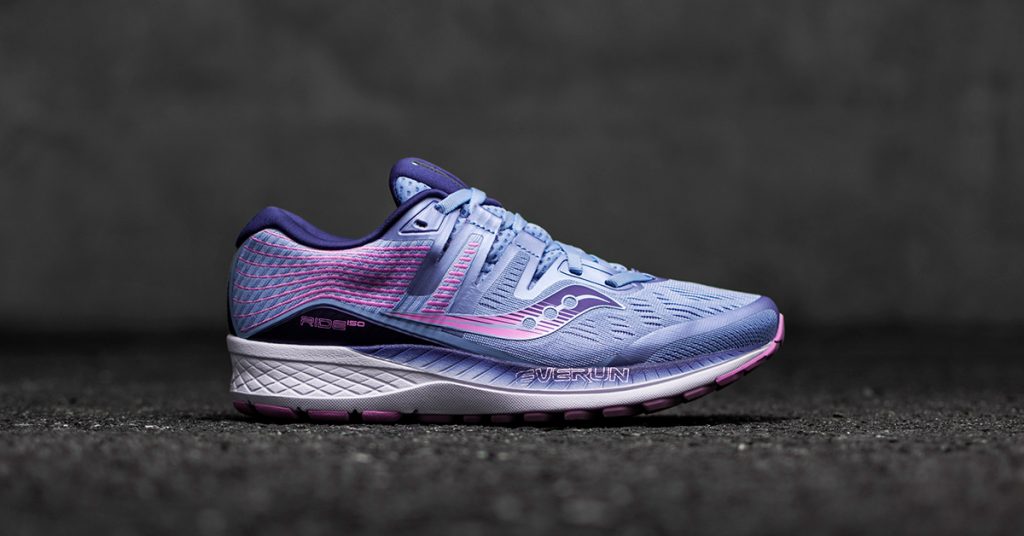 Saucony claims that the Ride ISO has the "perfect balance of cushioning and responsiveness," and is "designed to run like a dream," and a lot of that has to do with their own line of cushioning called EVERUN technology. 
The EVERUN cushioning in the Ride ISO is three times more durable and three times less temperature-sensitive than EVA, for consistency from the first run through the life of your shoes. Saucony even put an additional EVERUN layer directly under the sockliner. 
With 83% energy return and the proximity of the layer of cushioning to your foot, the EVERUN in the Ride gives you a life of powerful takeoffs, stable transitions, and smooth landings.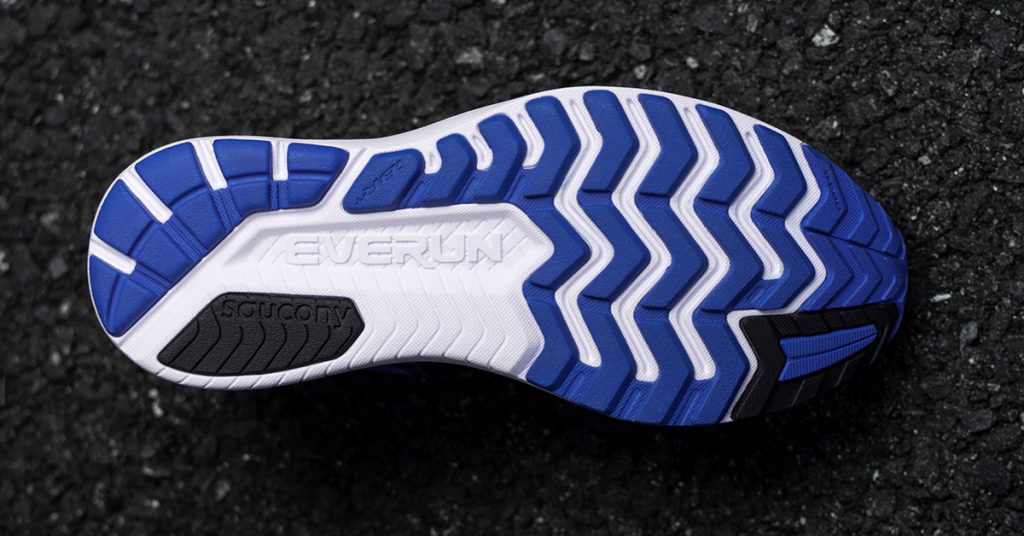 The PWRFOAM midsole and EVERUN topsole work together to quietly absorb impact and return energy. 
The Saucony Ride ISO has engineered mesh in the forefoot and a woven heel wrap for maximum comfort. 
The heel wrap is definitely plush and squishy to avoid heel irritation and feels great from start to finish without ever losing its density.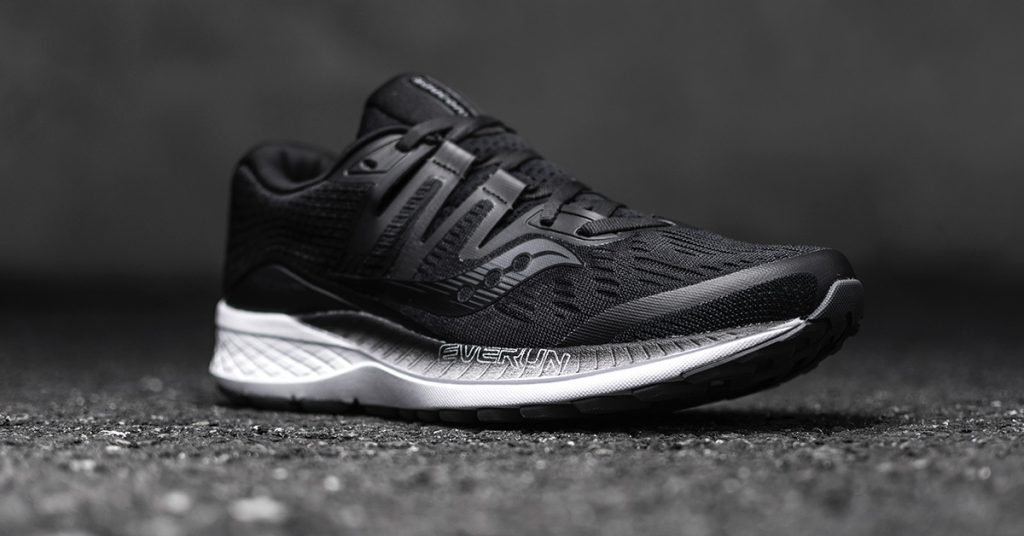 A fun and welcomed addition to the Ride series, is the White Noise collection, expressing life's chaotic elements from heel to toe, but underneath, on the bottom, revealing its calm and clear midsoles.
Like we can hope for our own lives, recognizing the noise, clutter, and distraction, but always landing on that clear, focused part of ourselves.
The tribute that this shoe makes to mindfulness is one that I extremely appreciate as a yogi, and hope that others can grab hold of the message that the uppers and midsoles of these shoes are trying to convey.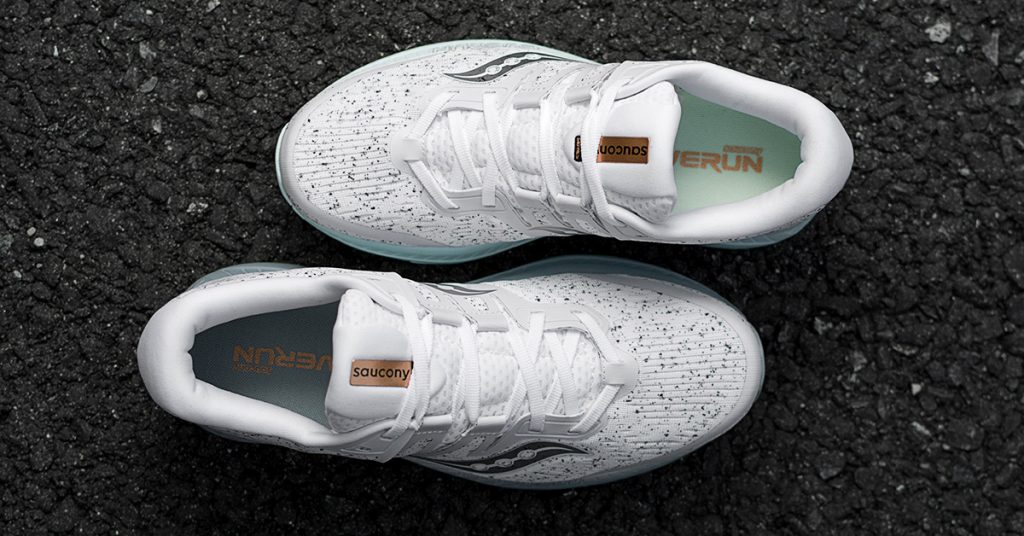 The Saucony Ride ISO comes to Holabird in May of this year, so stay updated for its release and get hyped!
With the all-new fit and feel of the Ride, runners privy to its power will feel even more dedicated to the road. If you haven't had a chance to check out the Ride series, let this be your first!
The personalized fit from the Ride ISO is one worth running in. Run your world with Saucony, and run in the Ride ISO.