When you're shopping for a gym bag, you'll quickly notice a theme—featureless bags that come in one stale color or have the brand's logo covering 80% of the exterior. This is not cute. In a desert of bland brown and black gym bags, Vooray is an oasis of color and style! These designer bags not only look great but are also extremely functional with numerous storage options. They're the total package and perfect for those on a quest to be cute (even before and after a hard workout).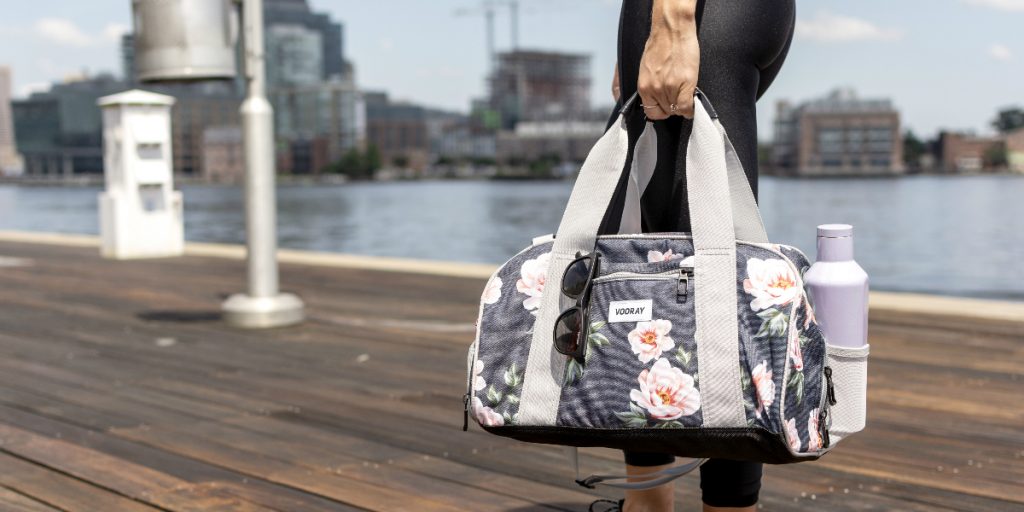 Vooray saw an opportunity to introduce some artistic flair into an otherwise dull market. Their 23L and 24L models come in a variety of designs ranging from the colorful Rose Navy to the manly Green Camo. There is even a Quilted Black version for the fitness ninjas out there who like a touch of texture on their bags.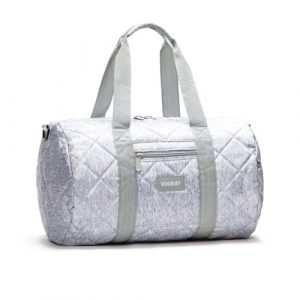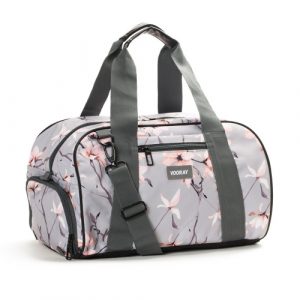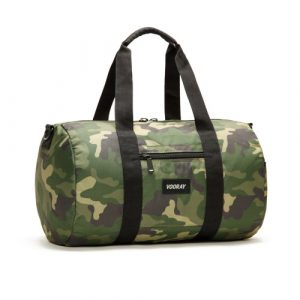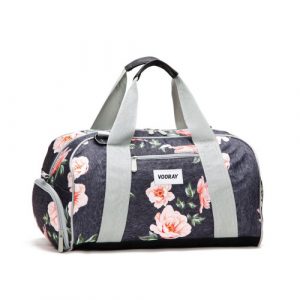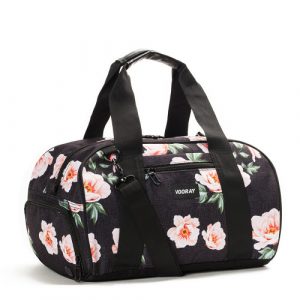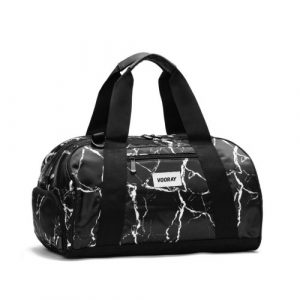 Storage options. It's what separates gym bags from potato sacks. Vooray bags come with a myriad of options for packing your gear. A ventilated shoe pocket keeps your kicks away from the rest of your equipment.  A large interior is a perfect spot for shirts, pants, and towels. There are also interior pockets for organizing smaller items like pre and post-workout nutrition or sunglasses. An exterior pocket lined with faux fur is designed for smartphones or any valuables that you don't want scratched. The mesh water bottle pocket keeps your bottle at the ready in a safe and secure position. Magnetic handles make carrying the bag an ease and a ballistic waterproof bottom ensures all your items stay dry. Finally, a removable shoulder strap provides a hands-free carrying method for impromptu paper-rock-scissors challenges.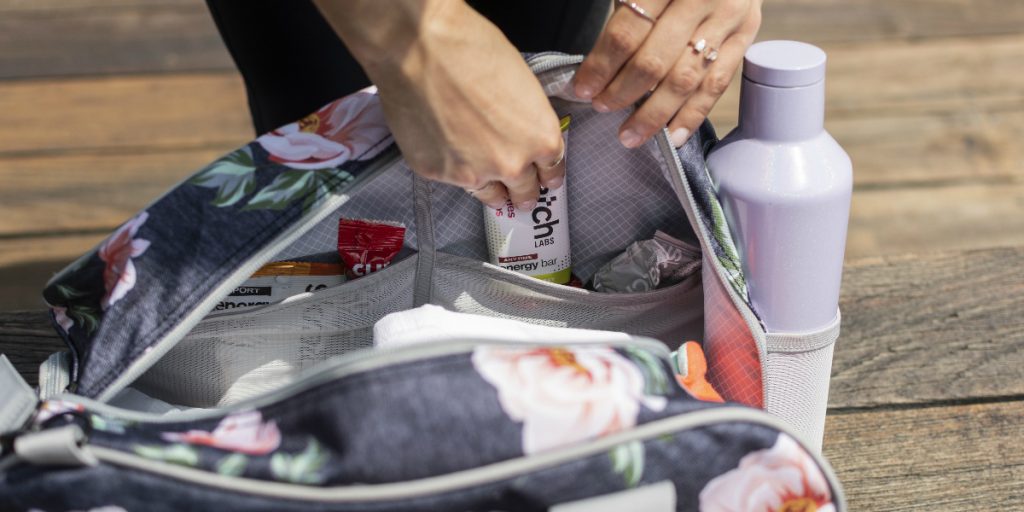 It's obvious that we're big Vooray fans, but we're not alone. Here are a couple of 5-Star reviews from our customers about their experience with Vooray: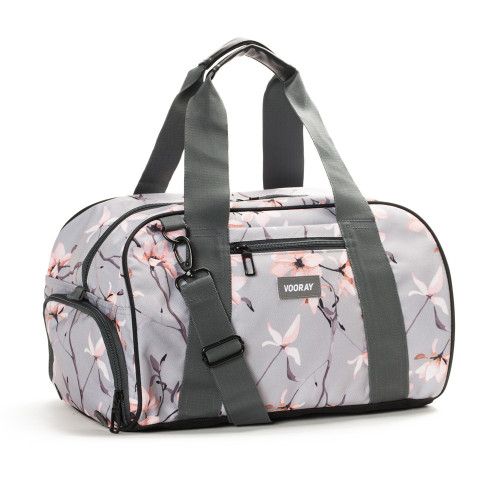 Minimalist Duffel Bag, Great For Travel
I have been using this cute duffel bag as a carry-on or a travel bag for short trips. The duffel bag is very spacious and although it does not have a lot of pockets, it is still very easy to organize. I've used it in domestic trips and plan to use it for international travel as well. —Shawnee from San Antonio, TX (24L Duffel)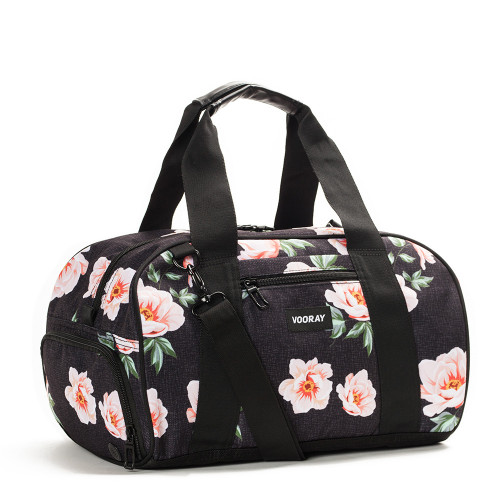 Great bag! Love it
I use it for ballet and it's amazing. Is strong and durable and easy to carry. —Kaya from Kansas (23L Duffel)
As you can tell from the reviews, Vooray bags are incredibly versatile. Their functionality makes them an excellent choice for the gym. Their durability and style are perfect for vacations, weekend trips or if you just need to carry an outfit to a friend's house. The 23L duffel can also be used as a carry-on bag for most major airlines!
Are you looking for a bag for when you are carrying a lighter load? Check out these additional options from Vooray: