Initial Thoughts
I was a BIG fan of the modern look and the "Fast & Free" feel of the original adidas Ultraboost, but I missed the structure that I came to know and trust from traditional running shoes. What I noticed immediately about the Ultraboost 19 was the improved fit around my forefoot, a more accommodating fit for my toes, and a structured feel around my heel that reminds me of those trusted running shoes.
I love the even more sock-like upper, which is comfortable and supportive while definitely being easy on the eyes. adidas doesn't really have a problem with looking good, but—as an athlete, runner, and coach—I hold value in the performance of my gear, too. This Ultraboost 19 definitely does not disappoint in the performance category. The addition of more Boost technology is VERY noticeable. It's enough for me to say that I'd trust this shoe to take me through a fifth half marathon, something I honestly couldn't say about the first iteration of this shoe.
Additional Feedback after Three Runs
This edition is affirmatively my favorite after running in them several times. I definitely feel more supported in these compared to the initial version and have grabbed these shoes to wear with my favorite jeans and joggers almost every day since I received them!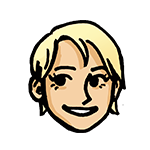 Meet Cathy!
Activities: running and CrossFit for 10+ years
Favorite Shoes: New Balance 860v9 or Saucony Liberty ISO for running; Reebok Nano 8 for CrossFit
Gait: mild to moderate overpronation
Feet Deets: women's size 8.5-9, wide-ish width, low arch