Most of us go everywhere with our smartphones. Now that they've equipped our cellular devices with fitness apps and enabled GPS, we can do everything without needing multiple devices: track our runs, listen to music, gain weight training tips, count our steps... the list goes on.
And since we pride ourselves in performance here at Holabird, we want to equip YOU with all of the necessary accessories for your training. So we've compiled a list of our favorite running/gym armbands and belts to help you reach your goals without worries.
For the waist: BELTS.
SPIBelt
Our first favorite comes from SPIBelt, who's bent on solving the "I can't take all of this with me" problem of today's fitness enthusiasts. SPIbelt is the Original Running Belt made to carry your personal items while running bounce-free. You can carry your keys, ID, phone, cash and more in their snug and discreet belts, freeing your hands and no longer getting distracted by the "phone bounce."
These belts hold large smart phones like the iPhone 7 Plus and Samsung Note Series and come in Large Pocket and Original versions, Performance and Endurance Series and a Flex Belt version with a headphone port.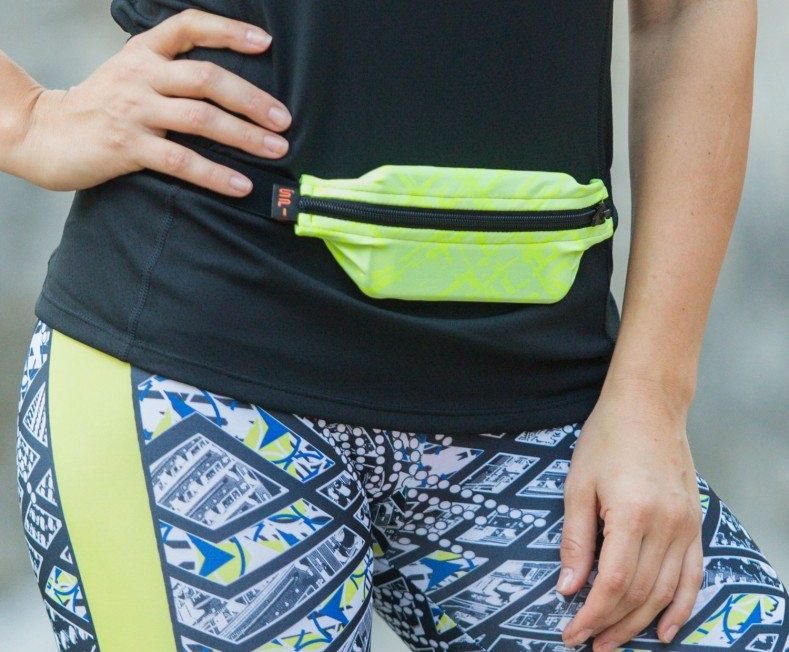 [xroadz-shop-button href="/catalogsearch/result/?q=spi+belt" title="SHOP SPIBELTS"]
FlipBelt
FlipBelts are a comfortable running belt alternative to running armbands that don't fit all your things. The FlipBelt is specifically designed to sit flat and securely on your hips without bouncing or riding up. With no buckles to pinch or cause uncomfortable chafing, simply pull a FlipBelt on like a pair of pants, place over or under clothes, and easily slide in your stuff through the multiple openings around the belt. Turning the belt over closes all openings and further secures your items in place. FlipBelts come in reflective, zipper and classic iterations.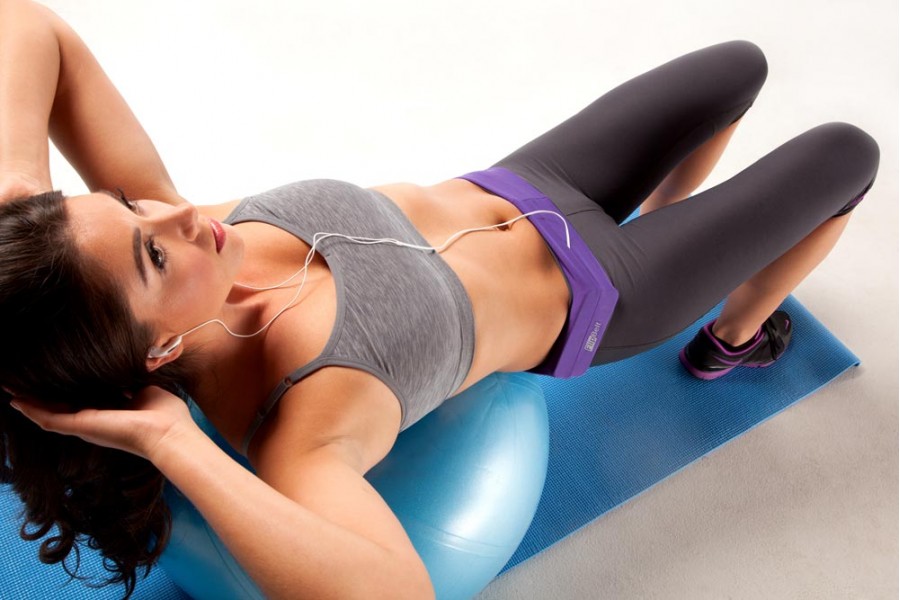 [xroadz-shop-button href="/catalogsearch/result/?q=flipbelt" title="SHOP FLIPBELTS"]
Nathan Hipster Belt
We all know Nathan makes great products, and it's no different for their personal item carrier that fits on your waist! Multiple pockets keep your essential items snug and secure, in this super-soft step-through belt that can be worn at the gym, on the run, and around town. Comfortable and stylish, The Hipster stretches to fit your individual contours and will fit comfortably around your waist.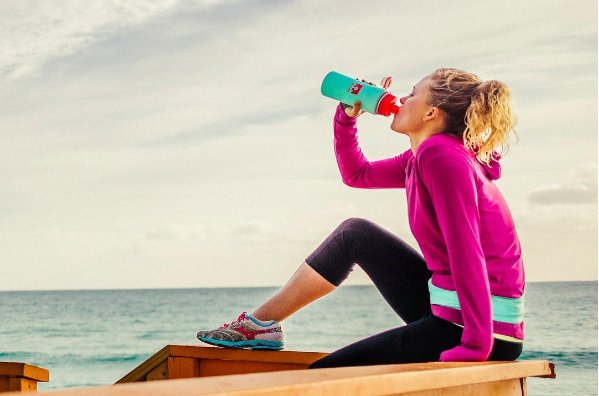 [xroadz-shop-button href="/catalogsearch/result/?q=hipster" title="GET YOUR OWN HIPSTER BELT"]
For the arms: ARM BANDS.

Fitletic Forte Armband
The Forte from Fitletic has everything you'd want in an armband for your workouts whether they're inside or out.
The dual ear bud ports let you hook up to your tunes so you can get in the zone from your first step. Your ID & cash stay secure inside the interior pocket & the dual zippers give you easy access from every angle.
It's reflective and water-resistant, has exterior pockets and VELCRO closure, is lined with plush memory foam on the back panel to make sure you don't feel the extra weight of your smartphone and its True Touch Navigation Window is ultra responsive allowing for quick interaction. Fitletic utilized the best high-tech fabrics available to keep the Forte feeling comfortable on your arm even when you're pushing the limit.
[xroadz-shop-button href="/fitletic-forte-armband.html" title="CHECK OUT THE FITLETIC FORTE ARMBAND"]

Amphipod ArmPod SmartView Plus and SmartView Sumo 
Amphipod armbands allow runners and athletes a convenient and comfortable way to keep their phone handy while they move. The View-Thru™ cover allows for easy, touchscreen access to your phone, while the zipper ensures its safety. The adjustable and flexible band keeps items secure during movement in a chafe-free manner. This ArmPod can be converted to fit onto an Amphipod 1.5-2" waist belt, too!
[one_half last="no"][xroadz-shop-button href="/promos/best-smart-phone-carriers/amphipod-armpod-smartview-plus.html" title="GET THE PLUS"][/one_half][one_half last="yes"][xroadz-shop-button href="/promos/best-smart-phone-carriers/amphipod-armpod-smartview-sumo.html" title="GET THE SUMO"][/one_half]

Nathan StrideSport and SonicStorm Armbands 
Securely haul your large format smartphone with this durable and comfortable smartphone carrier that allows you to access your phone, music, and apps while on the run. The Nathan armband performance fabrics provides comfort and a secure fit against the arm and allow you to bring your large smartphone and other running essentials. A water resistant zipper protects your phone if you're caught out in the elements, the cord management system organizes wire slack and the redflective hits for added visibility.
[one_half last="no"][xroadz-shop-button href="/nathan-stridesport-armband.html" title="SHOP THE NATHAN STRIDESPORT"][/one_half][one_half last="yes"][xroadz-shop-button href="/nathan-sonicstorm-armband.html" title="Shop the nathan sonicstorm"][/one_half]