With 20 plus grams of sugar in each bottle of Gatorade, it's no wonder you clicked on this blog for an alternative source of electrolytes. Whether you use them to work out or as a cure after a night out with friends, there IS another solution. One with
NO
 sugar and 
LESS
 of the bad stuff.
So what is this healthy electrolyte source?
NUUN.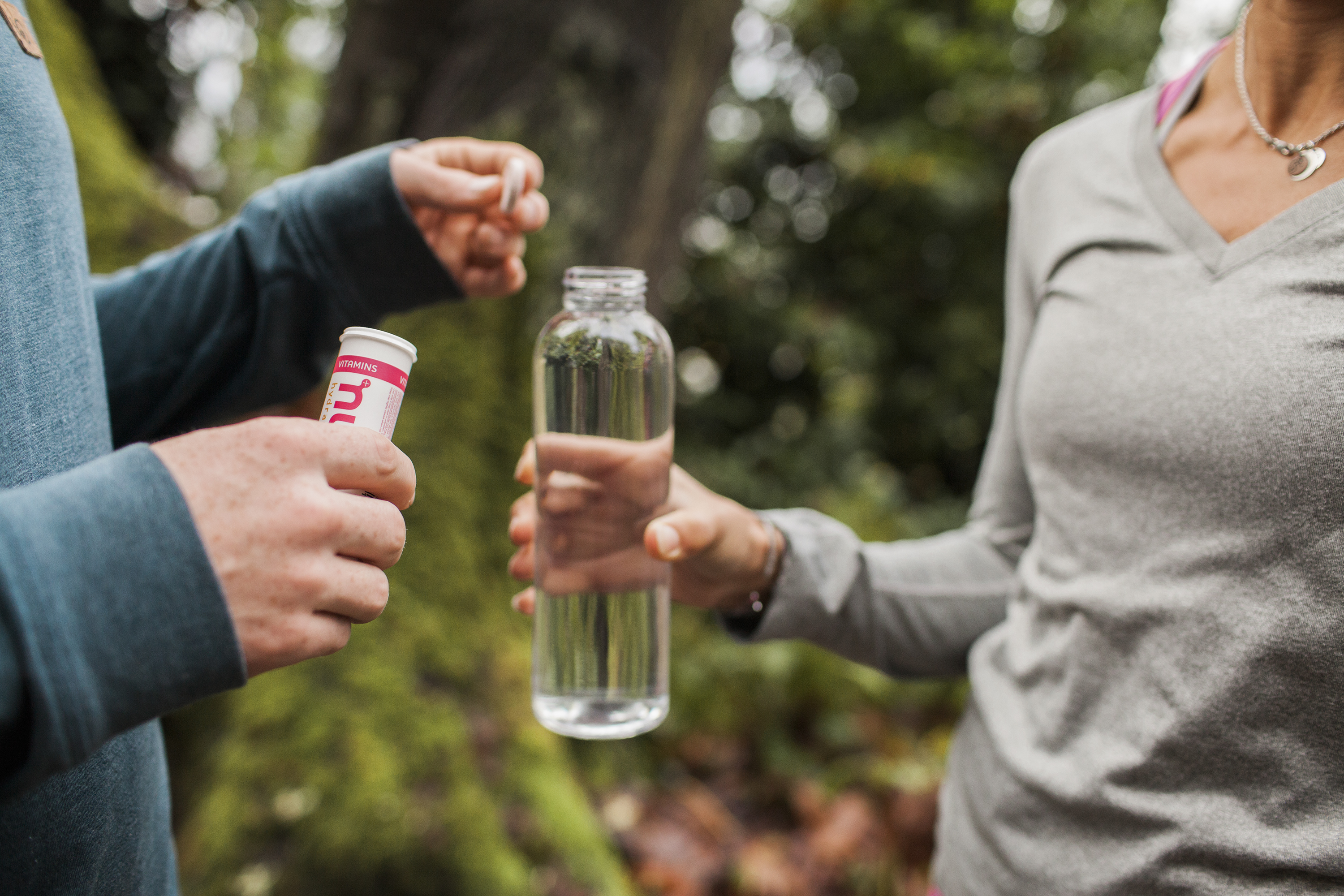 See that little tablet in the man above's hands? That's a nuun electrolyte tablet!
nuun, pronounced "noon," was the first company to separate electrolyte replacement from carbohydrates.
Before nuun, if you wanted electrolytes, the result was a bottle full of sugar like, well, Gatorade.
Now with nuun's simple, self-dissolving, sugar-free electrolyte tab, they have revolutionized the sports drink forever.
*oooo look at it fizzle*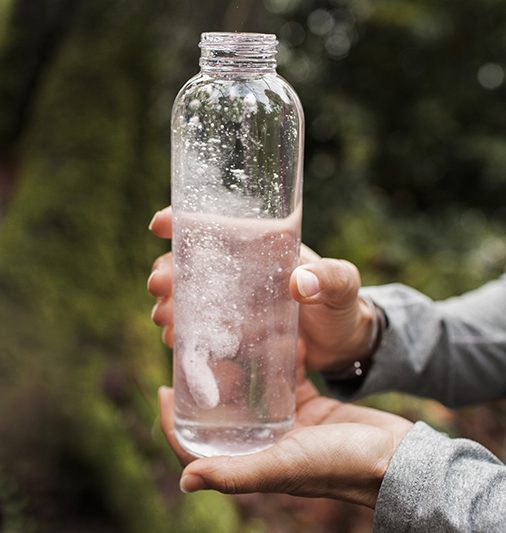 In every tablet, you're getting clean ingredients that work WITH your body—giving you the nutrients your body needs to stay healthy and hydrated. Nuun makes their products with a plants-first mindset: their tablets are vegan, gluten-free, certified by informed choice (trusted by sport) and non-gmo (sourced).
You can cheers to the fact that all of nuun's products are source & packaged in ways that minimize their carbon footprint – minimal waste and production energy, while sourcing sustainable ingredients.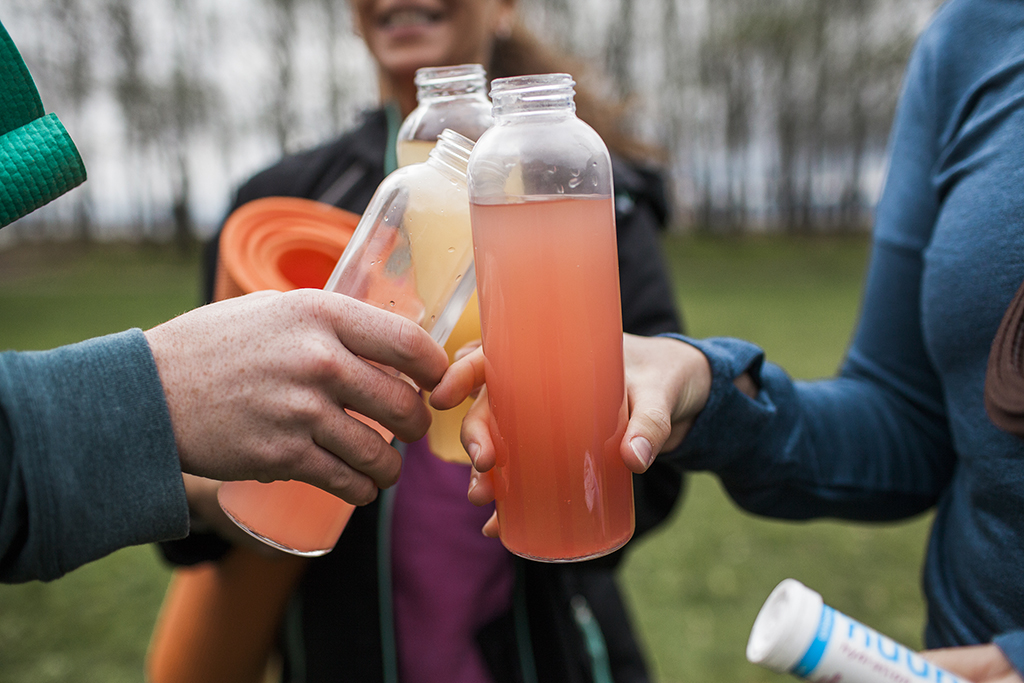 You can share that goodness with your buddies (while your four-legged friend watches) whether you're hitting the trails for a hike or enjoying a post-hike bevey.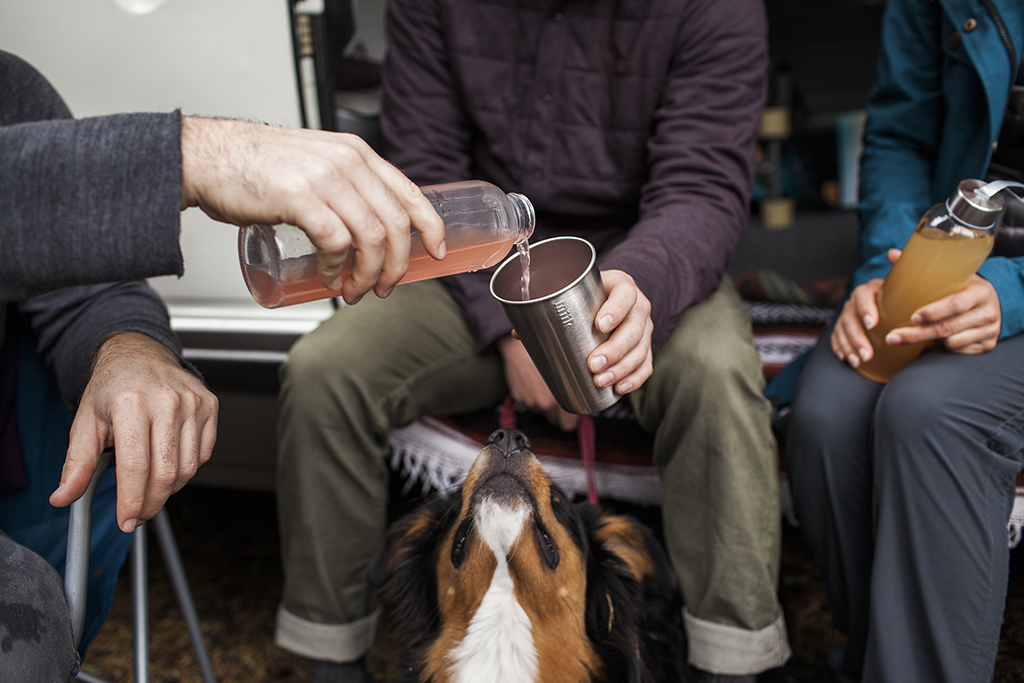 Nuun tablets come in three different types:
Active, Energy and Vitamin
. All are meant to hydrate and replenish your bod, but choosing the appropriate nuun product for you could be as simple as deciding whether you need more vitamins in your life or having a hope to be energized enough to run a 10k in the next few months.
Nuun Vitamins
 provide a fun, refreshing, healthy way to liven up your water. With great-tasting flavors and a ton of essential vitamins and minerals, you'll obtain powerful components to aid in recovery, build a healthy immune system, and provide energy. There are 12 tablets in the vitamins tube.
Within Each Tablet, you'll experience the benefits of vitamins E, C, B and A, potassium, magnesium, calcium, avocado oil and sodium, with added stevia leaf extract for a sweet taste and sugar used to facilitate vitamin & mineral absorption. Other ingredients like rice concentrate (prevents any clumping in the production of tablets), citric acid (plays a critical role in effervescence) and beet juice powder (used for color) are the only additions! 
[xroadz-shop-button href="/nuun-vitamins-tube-1-tube-of-12-tablets.html" title="GRAB YOUR OWN NUUN VITAMINS"]

If you're staying active and need a drink to get you through your workouts,
nuun Active
one ups your water by enhancing it with electrolytes. The tablet is formulated to dissolve in water and designed to keep you optimally hydrated wherever you are. Nuun's special formulation of electrolytes in these tablets helps increase the amount of water that's absorbed into the blood stream. More of the water you drink is actually used to hydrate you instead of being eliminated because the electrolyte balance is right!
[xroadz-shop-button href="/nuun-active-1-tube-of-10-tablets.html" title="SHOP NUUN ACTIVE FLAVORS"]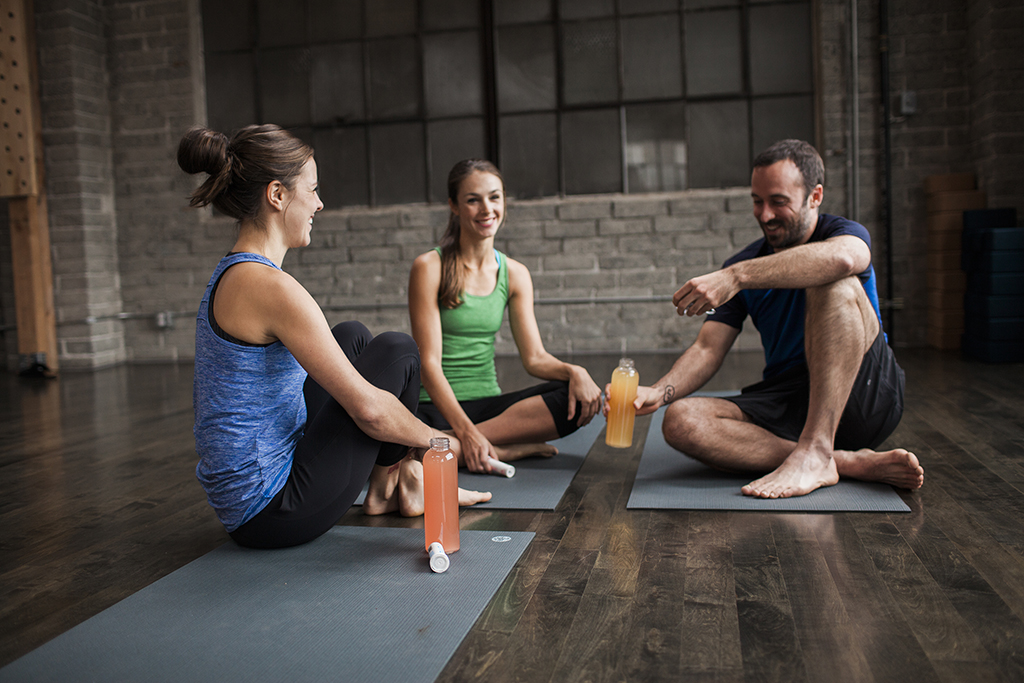 Nuun Energy
(Tube of 10) are vitamin B and caffeine enhanced drink tabs that provide you with sustained energy so you can get through even the toughest workouts. Pick your favorite flavors and transform your water into a delicious drink that will also benefit your body. Simply drop a tablet into 16 ounces of water, wait two minutes and enjoy. 10 calories and 4g of carbs.
[xroadz-shop-button href="/nuun-energy-1-tube-of-10.html" title="GET NUUN ENERGY"]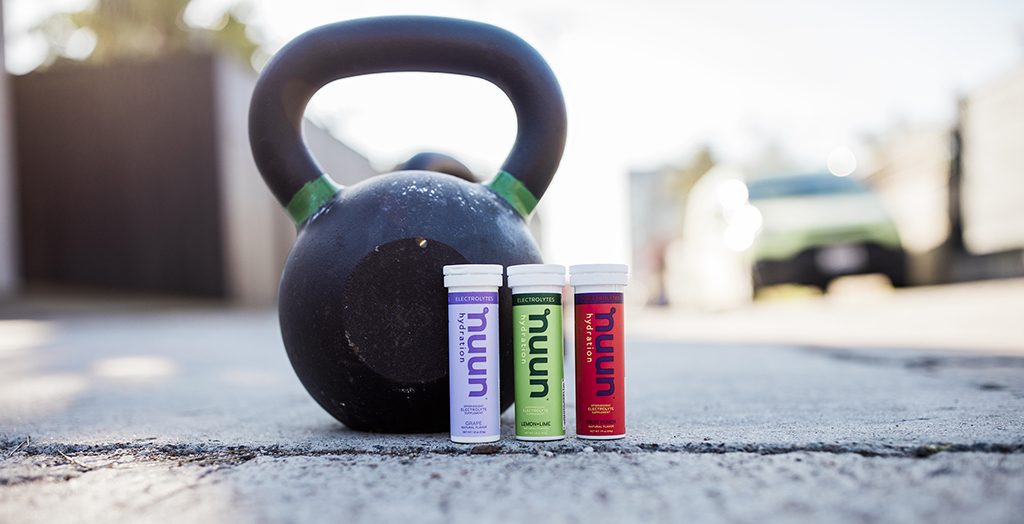 CAUTION, you'll like them so much you might want to buy an entire box and try all of them!! 
[xroadz-shop-button href="/nuun-mixed-flavors-pack-4-tubes-of-10-tablets.html" title="BUY A MIXED PACK OF ALL NUUN TABLETS"]