I'm a runner.

I'm also an overpronator.

What does that mean?

It means that the rotation of the medial bones in the midtarsal region of my feet move inward and downward, so during movement, my foot comes down on its inner margin. Simply stated: when I walk or run, my feet tend to roll inward. Usually, but not always, people who overpronate have low arches or are flat-footed, but everyone's case is different.

If you happen to fall in the 50 to 60% of people who do overpronate, listed below are four shoes that I feel are great for us low-arch/no-arch individuals!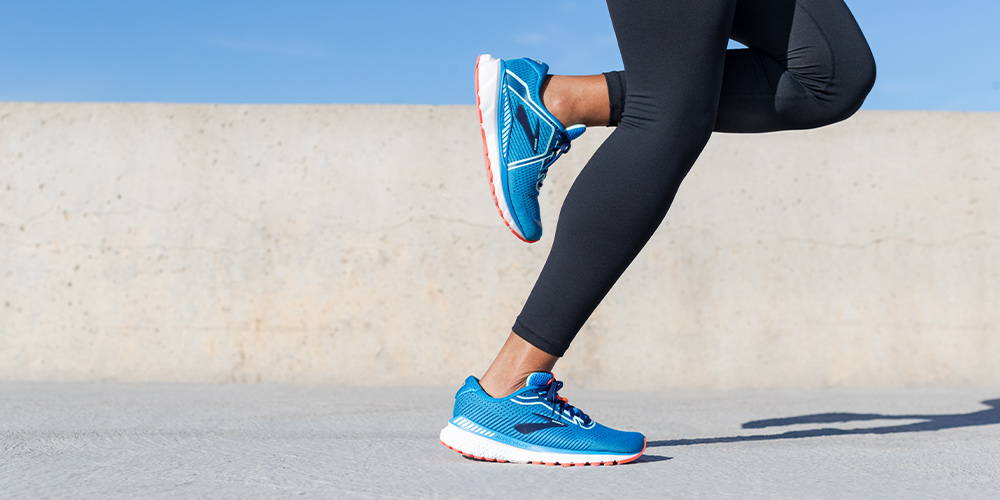 Founded in 1914, Brooks headquarters is in Washington. The Brooks Adrenaline GTS, or the Go-to-Shoe, is one of the top three shoes in the United States. This year, in 2018, Brooks changed the look of the shoe, but definitely not the technology or the cushion, which makes them so popular.

Its DNA midsole cushioning dynamically adapts to your stride and an integrated Segmented Crash Pad with beveled edges accommodates any foot landing, delivering smooth heel-to-toe transitions. The new engineered mesh upper maintains the proven fit GTS runners rely on while integrating a more streamlined look. They are my personal favorite, so that's why I have them listed as #1.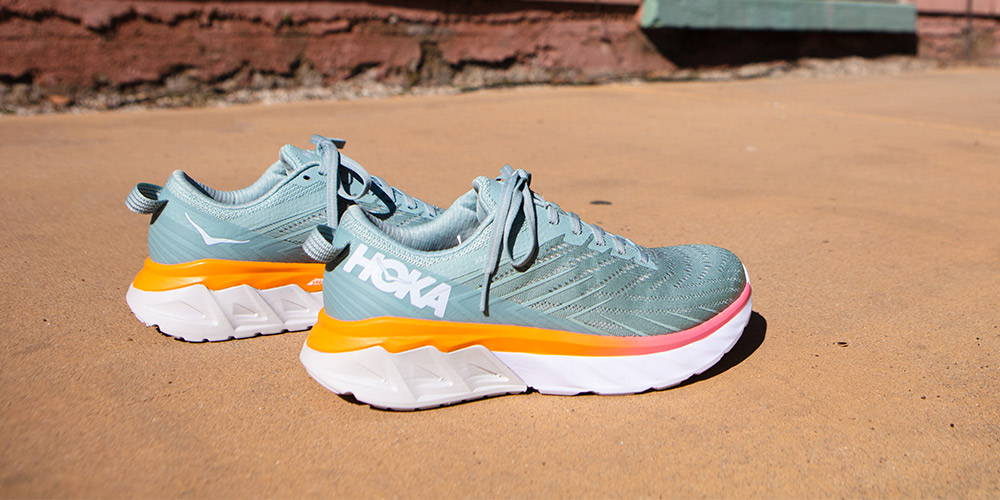 I was skeptical of this Hoka One One shoe at first because the only one I had ever tried was the Bondi, a neutral shoe. I felt like I was going to fall over in it! Hoka has quite the cult following, though, you either love them you don't.

The launch of Arahi with its J-Frame™ midsole in 2017 was no exception, but believe me, it's a great stability running shoe. Hoka calls the approach "Dynamic Stability," which supports by guiding the foot through its natural gait cycle without using traditionally rigid and unforgiving materials. This means: you can enjoy Hoka One One's cushioned, lightweight ride without constrictions.

The Arahi 2 brings all the innovative features from the original Arahi and adds an all-new upper. More breathable, especially for the top of the foot, Arahi 2 offers a long, cool (and supportive) ride.
The Saucony Guide has also been another of my go-to running shoes. I started running in the Saucony Guide 7.

Saucony has made changes to this model over the years, some buyers happy, some not, but this latest model took out the numbers and is simply called the Guide ISO.

Designed to support overpronation, the Guide ISO raises the bar again with an innovative ISOFIT. ISOFIT is a revolutionary fit system that morphs to the foot for a custom feel, also designed for a more refined fit. The medial support in the shoes provides an effortless transition with every step.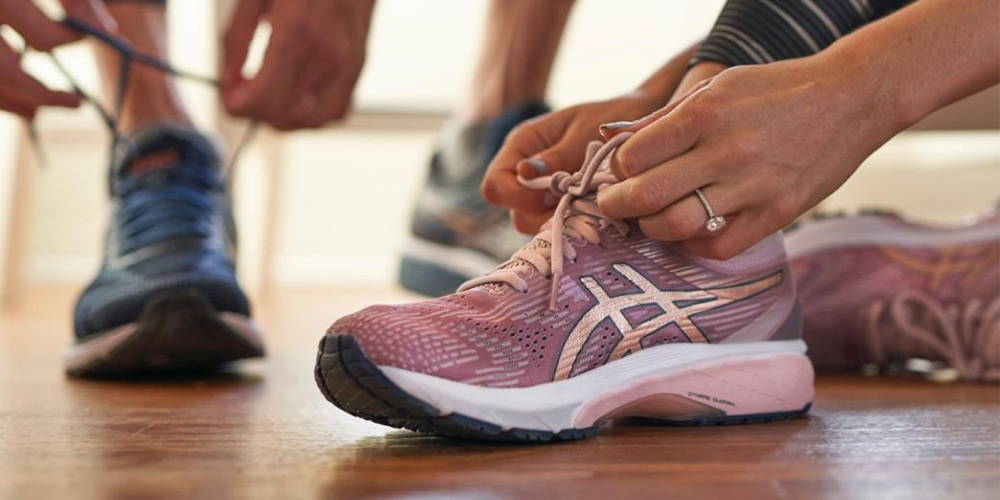 Last but not least, the Japanese shoe brand: ASICS, a company that has been around since 1949. But ASICS products weren't introduced to the United States until 1977, bringing with them an incredible story of athletic performance and technical advancements, a philosophy which still holds true today.

The GT-2000 is, again, a shoe I like for stability. This shoe is designed with GEL throughout and in the heel as its technology; consider the GEL to be like shock absorbents for your feet as you go through your gait cycle. ASICS also uses a guidance line technology that keeps your feet in place while you run.

This brand tends to run on the narrower side, so if you are looking to purchase a pair, you may want to size up a whole size instead of just a half size.
The shoes listed above are a few of the many stability shoes out there if you happen to be an overpronator, and like I said, there are many, many more brands out there for you to try. These are just a few of my favorites all which Holabird Sports sells in many awesome colors and at great prices!  

Happy Running!
~Kelly