When I was training for my first marathon 5 years ago, I dived into the world of nutrition and fueling by exploring all of the options available in my local running store. I had only been running for a year and a half and hadn't needed or thought of taking extra electrolytes or mid-run fuel besides Gatorade offered during some races. Electrolytes and hydration would be a necessity for training throughout the summer for my first marathon. I fell in love with
Nuun Hydration
because it is easy to transport and dilute, has a light flavor, and is low in calories with a small list of ingredients.
Since then, Nuun has reformulated their electrolyte tablets to include all clean ingredients and plant-based sweeteners which is EVEN BETTER. The product makes me feel great during sweaty long runs during the summer as well as during races. Personally, I've never had any GI issues with Nuun and use it for hydration along with
Nuun Vitamins
during the day when I'm not running. It also comes in handy when I'm dehydrated from one too many beers and not enough water... just saying.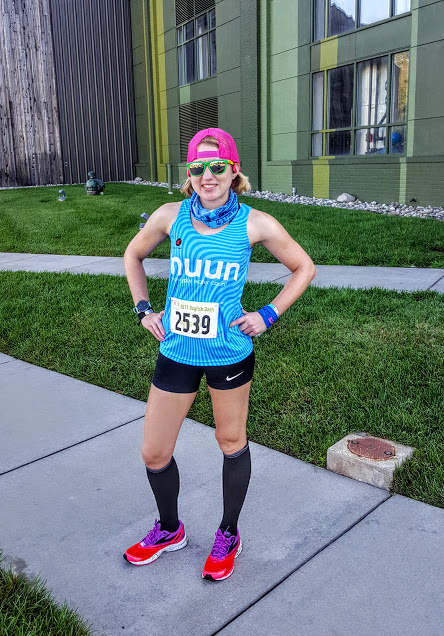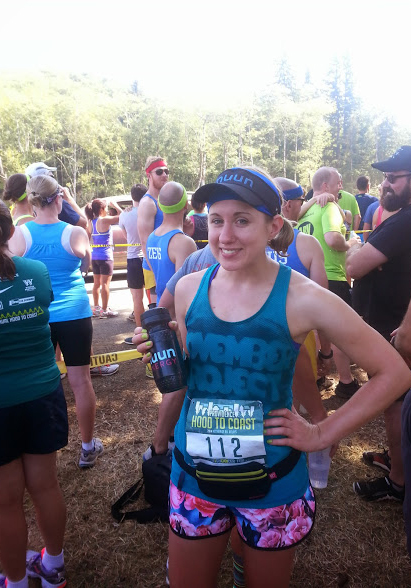 Since I've been a Nuun Hydration ambassador and athlete for the past 5 years, I appreciate all the thoughtfulness behind the company, how friendly their employees are, and what a great community of ambassadors they have built. It's awesome to be able to represent Nuun Hydration at races with branded gear or temporary tattoos and meet other Nuun ambassadors or enthusiasts, just from recognizing the logo. I've had the chance to visit the company headquarters in Seattle as well as run with Nuun Hydration athlete teams at events like Hood to Coast and Ragnar Relay Las Vegas.
Flying across the country to run a relay race like Hood to Coast and spending 24+ hours in a van with fellow Nuun ambassadors in 2014 was an amazing experience that really helped me grow as a person and runner. I was so inspired by traveling to a part of the country I've never been as well as becoming friends with all of these amazing athletes and people-all brought together because we like the same hydration product!
I've continued to train with Nuun year round before, sometimes during, and after runs and workouts. I don't think I could've trained for 4/5 marathons during the humid summers in Baltimore without it! Whenever I'm running long and not using Nuun I feel more sluggish and off my game.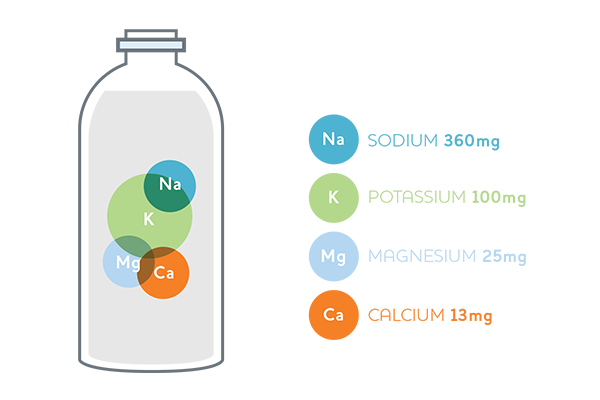 Nuun Hydration (pronounced like NOON, not NONE!) makes hydration products that are dissolvable in water and packed with electrolytes, flavor, and all clean ingredients. It's a great sports drink to help replenish what electrolytes you lose when you sweat and help your muscles function!  Nuun makes several different products (all vegan and gluten-free) including their Nuun electrolytes for athletic performance, Nuun vitamins for everyday hydration, and Nuun performance for more intense workouts lasting longer than 90 minutes.
If you want to try out Nuun I suggest trying a few flavors to find what you like. My favorite flavors are Watermelon, Strawberry Lemonade, Lemon-Lime, Cherry Limeade (Nuun Energy with caffeine), and the Lemon-Ginger (Nuun Vitamin).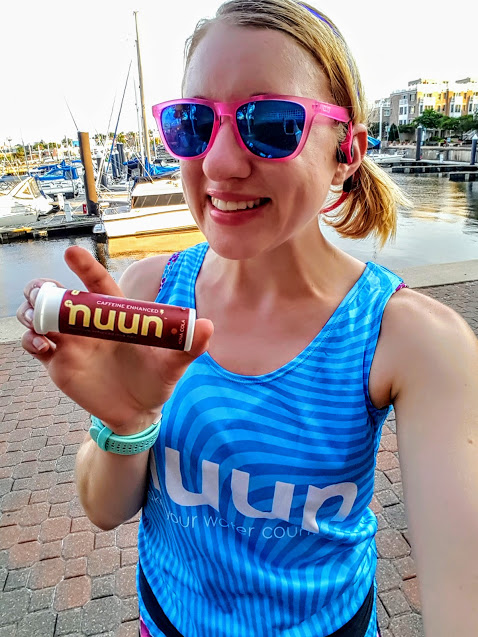 Lauren is a Team Nuun athlete, local runner, and marathoner in the Baltimore area. Follow her adventures in running and beyond on her
blog
,
Facebook
, and
Instagram
.
Want to learn how to make a healthier cocktail? Make happy hour a healthier hour? 
FIND RECIPES HERE