Overpronators rejoice! Hoka One One (pronounced "Oh-nay, oh-nay") has developed a stability shoe for mild to moderate overpronators: the
Arahi
.
The Māori people are the indigenous Polynesian settlers of New Zealand, and the word "arahi" derives from their dictionary. It means: 
to lead, escort, conduct, or drive. 
Its second meaning is: 
to herald - used of particular stars which, when they appear in the night sky, signal the beginning of particular lunar months.
Either way, "arahi" is a powerful verb, and the shoe is nothing short of powerful itself. This Hoka One One shoe derives power from its oversized midsole, meta-rocker geometry, active foot frame, J-frame technology, slightly denser EVA, and OrthoLite liners.
What does all that mean?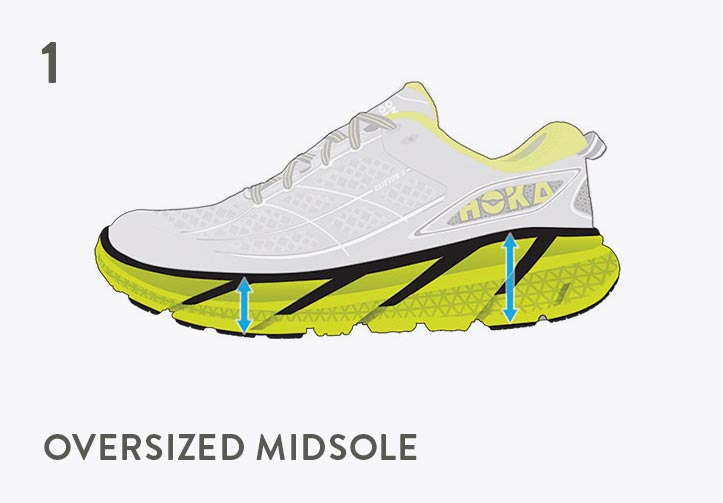 MARSHMALLOW: SUPER THICK, LIGHT, AND WIDE MIDSOLE
This unique maximum cushioning and minimal weight provides stability, excellent shock absorption, and supreme comfort.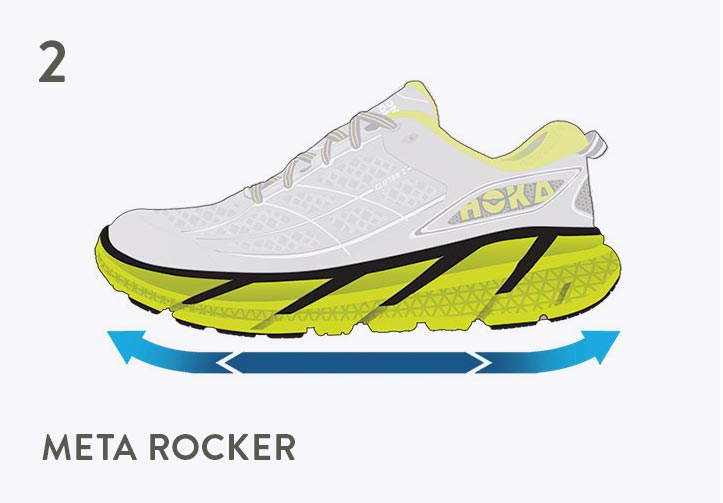 The Hoka One One meta-rocker geometry (the rocking chair) is unique to the Hoka One One brand, so the Arahi is no different. With the meta-rocker tech and sculpted outsole, you get a gentle roll from heel to toe (or ball of foot) with every stride. The meta-rocker midsole propels you forward, while encouraging your natural running gait.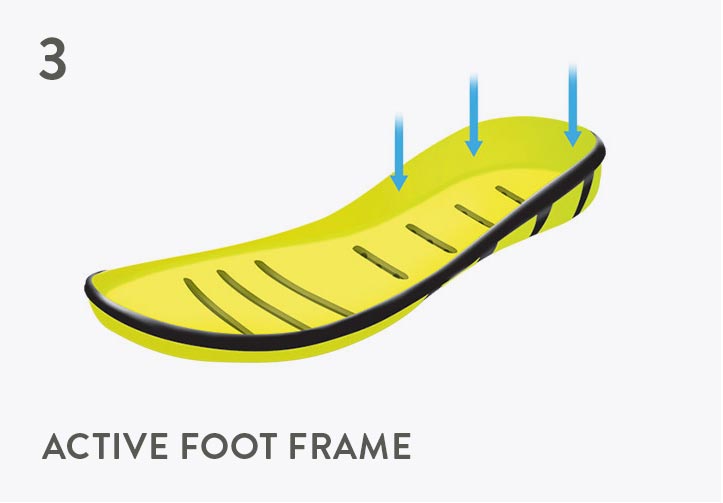 With the 
Hoka
 One One active foot frame, your foot sits deep in the midsole rather than on top of it. This means inherent stability for all types of runners, without the constraints or weight of extra support material. This integrated stability is adaptable to a wide range of feet and running styles.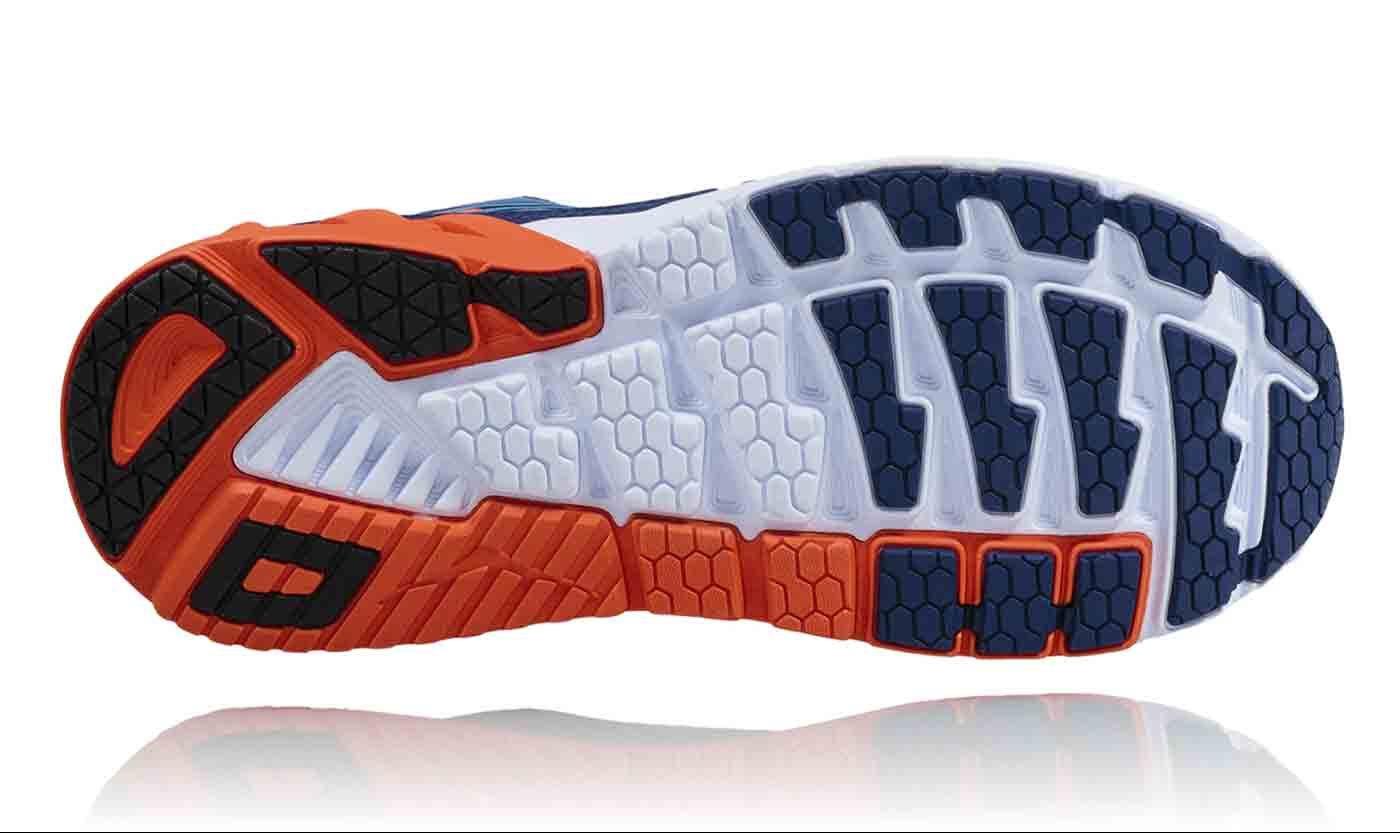 Also, the
Hoka One One Arahi
introduces Hoka's new J-Frame technology built into the midsole, which wraps around the heel and extends through the medial side. The J-Frame is constructed from EVA at a firmer density than the surrounding EVA foam, meaning the stability is offered in a lightweight, nimble package that doesn't skimp on cushioning. If you love Hoka but need just a touch more stability and support, look no further than the Arahi.
While the minimalist trend was in full frenzy, Hoka runners were winning mountain trail races and ultramarathons in their crazy-looking shoes. The smirks at midsoles twice the thickness of other running shoes soon turned to "ahas" as runners tried
Hoka One One 
and felt the difference. Light and surefooted during a race, with more cushioning at the end,
Hoka
 makes runners feel like they're gliding over the ground. And Hoka's partnership with OrthoLite brings superior comfort and performance to all of their styles of shoes.
And coming from Deckers Hoka One One Brand Representative Katy Sputo, "You can [also] absolutely walk in the Arahi (and any of our shoes). Our shoes are built for running but work excellent for walking. Running shoes often times are more comfortable than specific walking shoes so many prefer to walk in a running shoe."
Explore Arahi in
women's
or
men's
styles.