Finnish sport watch manufacturer Suunto has added a new member to the Ambit family: the
Ambit2 R
. Unlike the
Ambit 2
and
Ambit2 S
, which were designed, respectively, for mountain/trail adventurers and triathletes, the Ambit2 R is designed completely for runners.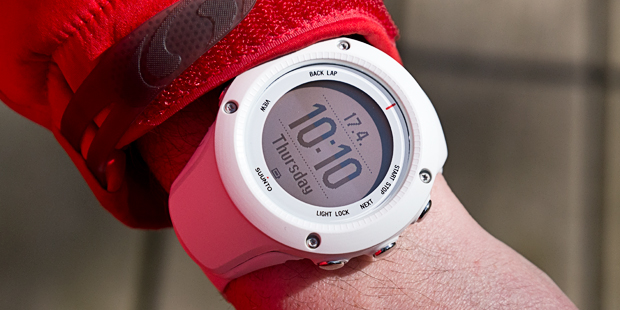 Whether you're looking to explore new trails, keep key, real-time metrics on your run, or use the watch as your coach for pre-loaded or customized workouts, Suunto has several features to keep accurate tabs on your run. Essential elements of the Ambit2 R include:


Full-featured GPS - Includes Navigation and Routes; connects rapidly to satellite.


MovesCount Interface - Download apps, load workouts, share your runs, and more.


App Zone - Use apps like Interval Coach, Ghost Runner, Running Efficiency, and Marathon Estimate.


Cadence - Track how many steps you are taking during certain time intervals.


Real Time VO2 Max - Get a VO2 measurement mid-run to see how hard you are working.


Customized Workout - Develop your own workout, load it, and execute on the roads or trails.


Track back / Find back - If you get lost, these features direct you back to the starting point of  your run.


To learn more about the
Suunto Ambit2 R
, watch the video below. Suunto Representative Jamie Heaney explains how this watch caters to every runner's needs.
[youtube id="pTD0JfUb5Rc" width="620" height="360"]
Check out our entire selection of
Suunto watches
.